Sirius VP Steve Leeds Will Present Soyars Lecture Oct. 23
Steve Leeds G'73, vice president of talent and industry relations at Sirius Satellite Radio, will present a lecture on Thursday, Oct. 23, at 6:30 p.m. in the Lender Auditorium (Room 007), located on the concourse level of the Martin J. Whitman School of Management. The lecture is part of the Bandier Program's Soyars Leadership Lecture Series in the College of Visual and Performing Arts' (VPA) Rose, Jules R. and Stanford S. Setnor School of Music and is free and open to the University community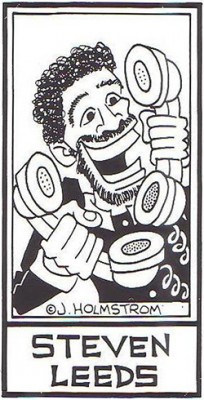 Leeds was hired right out of college, following his graduate program studies at the S.I. Newhouse School of Public Communications, by Atlantic Records to do local New York City radio promotion. The stations liked dealing with Leeds, who seemed in sync with the music and quickly understood the dynamic between the stations and the record label.
Leeds' next stop after Atlantic/Atco was his own shop, Steve Leeds Promotions. "It was a unique, exciting time, and I was fortunate to represent some of rock's best—Bruce Springsteen, Joan Jett, Hall & Oates, John Mellencamp, the Stray Cats and George Thorogood," he says. Leeds served as associate producer for Bow Wow Wow's 1982 global hit "I Want Candy."
From there, Leeds went to work as director of on-air talent for both MTV and VH1. He then was appointed director of international, where he was instrumental in the international launches of several MTV services, including MTV Japan, MTV Australia, MTV Brazil and MTV Internacionale. He then headed up alternative and video at Island Records and later joined Universal/Motown Records as senior vice president of new technologies. He also served as senior vice president of promotion at Virgin Records.
With yet another new challenge on the horizon, Leeds left Virgin in June 2004 to join satellite start-up Sirius as vice president of talent and industry relations, where he could apply his relationships and skills in the new medium of satellite radio.
"The only constant in the music business is change. And when there's change, there's always opportunity," Leeds says.
For more information about the lecture, contact David Rezak, director of the Bandier Program, at 315-443-3280 or dmrezak@syr.edu.