Omega Phi Beta Focuses Education Events on Domestic Violence and the Media
Omega Phi Beta sorority is hosting several events this week, Oct. 13-19, focusing on domestic violence, the media and recent shootings nationally that have been reported in the news.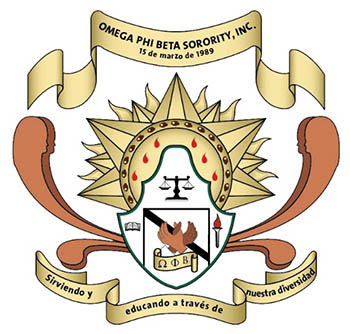 Omega Phi Beta Sorority Inc. (OPBSI) is a national organization that focuses on empowerment of women, academic excellence, leadership and professionalism. Each year the Syracuse University Xi Chapter offers a service and education week.
The events are:
Monday, Oct. 13—A workshop, titled "Your Media Is a Liar," will be held at 7 p.m. in Newhouse 3 Room 251. The workshop will explore biases through the mass media, especially in regard to recent events. It will explore various current event topics and not only how they are covered by the media but how coverage affects the way in which society perceives them.
Tuesday, Oct. 14—The workshop "Between the Sheets" will begin at 7 p.m. in Newhouse 3 Room 250. The workshop will focus on issues of domestic violence, with a focus on the media in regard to the incident involving National Football League player Ray Rice. There will be a discussion on why women stay in abusive relationships and victim blaming, and there will be a panel with audience participation.
Wednesday, Oct. 15—An open discussion, "Blood on The Leaves," will be held at 6 p.m. in Newhouse 3 Room 251. The discussion will be on recent shootings nationally and whether they are a product of a (still) racist nation or happen for another underlying reason.
Thursday, Oct. 16—A Twitter forum, with the hashtag of #OPBXIUntoldTruths, will take place between the hours of 1-3 p.m. The sisters of Omega Phi Beta Sorority Inc. will be asking their audience questions about these issues from their workshops and what the audience has learned. The sisters will be tweeting from their chapter's account @xi_chapter_opb.
Friday, Oct. 17—OPBSI will hold a silent protest in front of Hendricks Chapel at 2:30 p.m. The sorority's work is to raise awareness of violence against women. October is Domestic Violence Awareness Month and this is to send a message that no one is alone. There will be a choir to sing at the event as everyone holds signs that say #SpeakUpAgainstDomesticeViolence.
Saturday, Oct. 18—The sisters of OPBSI will be volunteering in the local community and will be holding an informational on Sunday, Oct. 19, at 7:17 p.m. in HBC, Room 323A, for women who are interested in the sorority.