Mayors Discuss Role of Design in Urban Revitalization at Everson Event
Syracuse University and the City of Syracuse are hosting the east regional session of the Mayors' Institute on City Design (MICD) on Oct. 23 and 24 in Syracuse. The Mayors' Institute on City Design (MICD) is a National Endowment of the Arts (NEA) leadership initiative designed to foster an understanding of and appreciation for the role of design in creating vibrant, livable cities, and the importance of mayors as advocates for good design.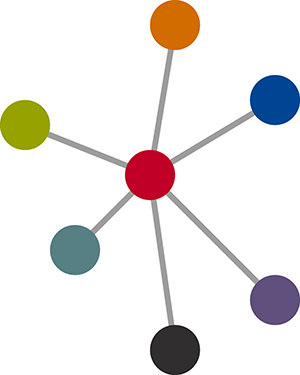 On Oct. 23, a design discussion and conversation between a panel of design experts and the eight mayors who are participating in the session called Design Matters: A Conversation with Mayors will be held from 7-8:30 p.m. at the Everson Museum of Art, 401 Harrison St. The event is free and open to the public.
This discussion among the eight mayors from across the country and design experts will focus on the role of good design in addressing both the pressing issues and unique opportunities faced by mid-size American cities today. The mayors will present case studies of critical issues facing their cities, and members of the Resource Team—nationally known architects, planners, designers and real estate development experts—will offer suggestions and discuss paths toward a solution. Design topics that have been addressed in recent years include downtown redevelopment, transportation planning, school/campus design, affordable housing and sustainable development.
"We hope that the exchange between the mayors and designers, along with participation from audience members, will spark lively debate, foster new perspectives and generate creative ideas," says Michael Speaks, dean of the School of Architecture. "We are looking forward to hosting this public event with the city and Mayor Miner. MICD is dedicated to improving the quality of life in America's urban centers by helping mayors understand their role as the chief designer of their cities. We expect the presentation of these case studies and responses from the panel of experts will foster discussion on the latest thinking in architecture, urban design, landscape architecture, sustainable development, consensus building and economic development."
Participating mayors include Richard C. David, Binghamton, N.Y.; Scott Eisenhauer, Danville, Ill.; Roy D. Buol, Dubuque, Iowa; Lester E. Taylor III of East Orange, N.J.; Holly Brinda, Elyria, Ohio; Alex Morse, Holyoke, Mass.; Toni Harp, New Haven, Conn.; and Dave Kleis, St. Cloud, Minn.
The panel of experts includes Ken Bernstein, manager, Office of Historic Resources, City of Los Angeles; Felipe Correa, associate professor of urban design, Harvard Graduate School of Design; Abby Hamlin, CEO, Hamlin Ventures, New York City; Faith Rose, NYC Department of Design & Construction; Brent Ryan, associate professor, MIT, Urban Design & Public Policy; Hilary Sample, principal, MOS Architects, NYC; Shin-pei Tsay, director of Research and Development, Transit Center, NYC; Gena Wirth, Principal, SCAPE / Landscape Architecture, N.Y.
The discussion will be moderated by Syracuse Architecture faculty members Julia Czerniak, Theodore Brown, Bess Krietemeyer and Kyle Miller.
This session is hosted by the School of Architecture with the City of Syracuse. The conference is supported by funding from the American Architectural Foundation through the MICD Partnership. The Mayors' Institute on City Design is a National Endowment for the Arts leadership initiative in partnership with the American Architectural Foundation and the United States Conference on Mayors.