Marriage and Family Therapy Presents 'Survivor Sessions' Oct. 24
In recognition of Domestic Violence Awareness Month, the Department of Marriage and Family Therapy in the Falk College is hosting a panel presentation of survivors of sexual abuse and domestic violence on Friday, Oct. 24, from noon-2 p.m. at Peck Hall, 601 E. Genesee St., Room 111. "Survivors Sessions" is a guest panel of four survivors who will bravely detail their journey from victim to survivor, including challenges of addiction and abusive relationships and the ultimate empowerment of reclaiming their lives.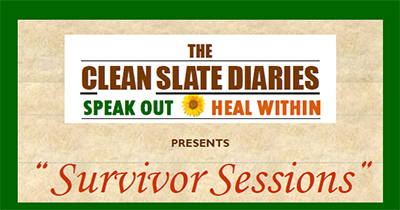 A question and answer session and meet-and-greet with the panelists will follow the panel discussion. The event is free and open to the public, and free parking is available in the building's front lot.
The Clean Slate Diaries is an organization that hosts events and workshops of empowerment for survivors of sexual abuse and domestic violence. Clean Slate Diaries provides survivors with an opportunity to wipe the slate clean and restore wholeness to their lives using music, art, dance and their voices.
For more information about this event, and to register for it, email bdbagozz@syr.edu.