Engagement Scholar Program Seeking Candidates
Undergraduate students graduating in December 2014 or May 2015 can apply to be Entrepreneurship Engagement Scholars or Imagining America Engagement Scholars. The yearlong program supports recent graduates with a strong academic record to become civic-minded professionals or entrepreneurs in Central New York, and to begin graduate studies at Syracuse University with a scholarship of up to 24 credits. Students are selected based on their academic records, their experience with civic engagement or entrepreneurship, faculty or professional recommendations and an in-depth interview.  The deadline to apply is Friday, Jan. 9, 2015.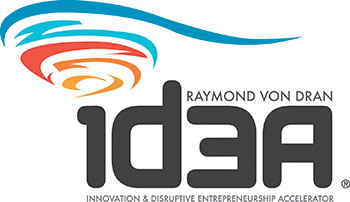 The Entrepreneurship Engagement Scholars program provides recent graduates with an opportunity to start a for-profit or nonprofit venture.
"The Entrepreneurship Engagement Scholars stay in Syracuse to start their ventures," says Stacey Keefe, executive director of the RvD IDEA at Syracuse University. "Through the program, scholars have access to SU resources for another year. We make sure that they are aware of the many events, mentors, meetups, workshops and competitions that they have the opportunity to participate in, and they make connections in the community, further investing them in Syracuse."
Past Entrepreneurship Engagement Scholars have started many ventures, including BrandYourself, Centscere, buildPathways, the Syracuse Fringe Festival and Solstice Power.
"Participating in the Scholars Program allowed me to really focus my efforts on starting my own business," says Ian Dickerson, 2013-2014 Entrepreneurship Engagement Scholar and co-founder of Centscere. "As a scholar I was able to apply what I learned in my undergrad towards a ton of opportunities at Syracuse University and in the City of Syracuse that I had always wanted to pursue. Without the Scholars Program I don't think Centscere would be where it is today. We had an extra year to expand relationships with professors and mentors at SU who became integral to our early achievements."
The Imagining America Engagement Scholars program provides recent graduates with a transition from undergraduate study to employment and graduate education. In addition to up to 24 credits of tuition scholarship, students have access to professional and faculty mentors, assistance in finding a job and opportunities for professional development and networking through monthly seminars and the Publicly Active Graduate Education—Central New York Chapter.
"The Imagining America Engagement Scholars program nurtures the pipeline of publicly engaged scholars," says Tim Eatman, faculty co-director of Imagining America and professor in the School of Education. "The program expands the sense students have of the multitude of ways that various disciplines contribute to the public good."
"As an Engagement Scholar, I began a graduate program at Maxwell, worked at the Near East Foundation and expanded my knowledge of civic engagement and what it means to serve a community," says Marc Mason, a 2012-2013 Imagining America Engagement Scholar and current MPA/MAIR student at the Maxwell School of Citizenship and Public Affairs.
2014-15 Engagement Scholar Profiles
For a sense of the range of projects represented by the Engagement Scholars, here are profiles of this year's class:
Entrepreneurship Engagement Scholars:
Thomas Charles '14, B.S. in magazine, intern for Hack Upstate, IDEA Connector, and co-host of #IDEAchatCNY
Kean Clifford '11 SUNY-ESF, B.S. in aquatic and fisheries science, '14 SUNY-ESF, M.S. Wildlife and fisheries biology and management, '14 SU, master's in public administration, founder of Prey, a company that create 3D lure designs and allows thought leaders in the world of fishing the opportunity to design and manufacture their own lures on an individual basis
Scott Friedberg '14, B.S. in finance, co-founder and CEO of Blu Arc Media, a company that puts digital displays in high-volume retail locations that integrate social media and display advertisements
Sharon Lee '14, B.S. in information management and technology, founder of DISCOVERcUse, an online platform aimed at creating a space for ethnic youth to step outside their cultural boundaries and discover their passions and interests
Rayshon Mason '14, B.S. in entrepreneurship and emerging enterprises and information management and technology, founder of Insight Travelers, a company that creates individual travel experiences for people in key locations around the world who want not just a spontaneous adventure, but a lifestyle
Amanda Quick '14, B.S. in broadcast and digital journalism, founder of The Next Zuck, an online platform that allows students to promote their startups through webisodes and video interviews, creates an engaging community of startup founders and provides access and relevant information about early-stage startups to investors
Zachary Schleien '12, B.A. in history, founder of Caveman Protein Muffins, a company that makes protein muffins that act as a meal replacement, with no artificial ingredients.

Imagining America Engagement Scholars:
Camilla J. Bell, '14, B.A. in English education, will work as a Language Arts Consultant within the Office of Supportive Services and will also pursue an M.S. in the sociology of education.
Branden Birmingham, '14, B.S. in information management and technology, will work with LCM Syracuse, and is pursuing a M.S. in information management.
Philomena Duffy, '14, B.M. in music education, will continue her education to achieve a M.A. in arts leadership while working at the Redhouse Arts Center.
Joanna Irvine, '14, B.S. in social work, will intern at the VA Behavioral Health Outpatient Center and work at the Jowonio preschool with children with special needs.
Sarah Kench, '13, B.F.A. in art video, will work toward an M.F.A in film while volunteering at the AIDS Community Resource Center/ Qcenter. Her objective is to creatively advocate, promote and support members of LGBTQ and other minority communities.
Kyra Murphy, '14, B.A. in international relations and political science, will continue to intern at the Turkish Cultural Center (TCC) of Syracuse.
Heidi Murray, '14, B.A in anthropology, will continue working for the local company Raven Wise Media, helping in the physical anthropology lab and creating an app for people preparing to leave abusive domestic situations, as well as pursuing her graduate studies in the field of bioarchaeology at the Maxwell School.
Alexander Ranalli, '14, B.S. in inclusive elementary and special education, will be working with Huntington Learning Center, tutoring elementary students in reading, writing and mathematics and Say Yes to Education, supporting high school students and Say Yes Scholars transition into their first year in college.
Meghan Schneider, '14, B.A. international relations and political science, graduated with Renée Crown University Honors, and will intern with the International Victims Program at Vera House.
Victoria Seager, '14, B.A. in policy studies, will continue working with the Mary Ann Shaw Center for Public and Community Service.
Students are invited to attend one of the following information sessions:
Friday, Nov. 7, 9-10 a.m., 060 Eggers
Thursday, Dec. 4: 11a.m.-noon, 060 Eggers
To apply, visit http://engage.syr.edu/?page_id=26.
For information about the Imagining America Engagement Scholars, contact Holly Zahn, IA Communications Coordinator, at hjzahn@syr.edu and 315-443-8590.
For information about the Entrepreneurship Engagement Scholars, contact Stacey Keefe, executive director, RvD IDEA, at sekeefe@syr.edu and 315-443-7086.