914Works to Present Stage Designer Exhibition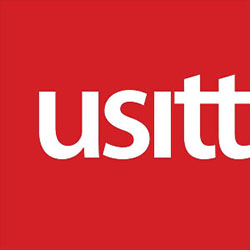 914Works in the College of Visual and Performing Arts (VPA) will present an exhibition of work by the Syracuse University student chapter of the United States Institute for Theatre Technology (USITT) Sept. 13-14 from 10 a.m.-6 p.m.
"The USITT Stage Designer Exhibition" will feature artwork and production photos of stage designers who are current members of USITT and the Department of Drama faculty in VPA.
The USITT has served design, production and technology professionals in the performing arts and entertainment industry since 1960. The institute provides an environment for these professionals to connect, create, share and communicate their craft.
The exhibition is free and open to the public. 914Works is located at 914 E. Genesee St., Syracuse. For more information, contact suusittchapter@gmail.com.