Campus & Community
Q1 Parking Lot Construction Alters Traffic Flow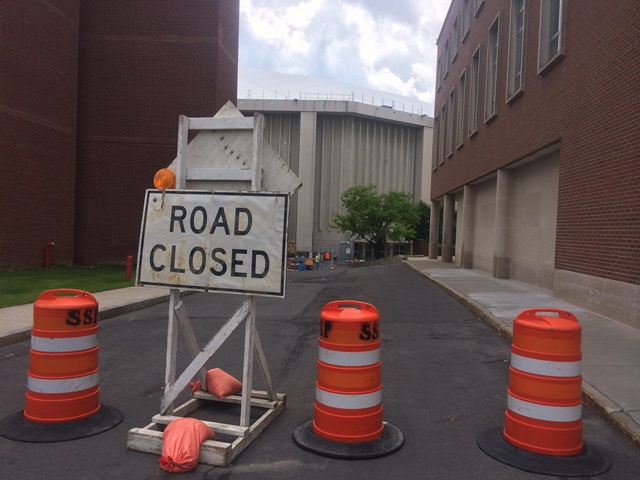 The summer construction season continues on campus. One project now underway will lead to some changes for people who park in the Q1 parking lot.
Construction taking place between the College of Law building and Heroy will restrict through traffic in the area. Q1 north permit holders will enter and exit the lot from Crouse Drive. Q1 south permit holders will enter and exit from Forestry Drive. Additionally, there will be strict enforcement of no parking rules between Archbold Gym and the Carrier Dome.
Work is set to be completed by Aug. 8.