Campus & Community
WAER Changes Format to News All Day, Jazz All Night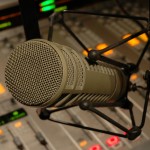 Responding to research that shows an increased demand for news and information, WAER, which is licensed, owned and operated by Syracuse University, is modifying its on-air schedule beginning Monday, June 30.
WAER will expand its daytime news and information offerings to include coverage of local, national and international issues. At night, Music Director Eric Cohen will provide the best in jazz music live from the WAER studios from 8-11 p.m.
Among the new programs:
"BBC Newshour": Airs weekdays 9-10 a.m. A production of BBC World Service, this hour-long show features interviews, news and analysis of the day's global events.
"On Point": Airs weekdays 10 a.m.-noon. The show's lively conversation, led by host Tom Ashbrook, covers everything from breaking news to ancient poetry, and features writers, politicians, journalists, artists, scientists and ordinary citizens from around the world.
"Here & Now": Airs weekdays noon-2 p.m. Hosts Robin Young and Jeremy Hobson provide coverage of the fluid world of news as it's happening in the middle of the day, with timely, smart and in-depth reports, interviews and conversation.
"The Takeaway": Airs weekdays 2-3 p.m. Host John Hockenberry provides a fresh alternative in news featuring critical conversations, reports from the field, and listener participation.
"The World": Airs weekdays 3-4 p.m. Host Marco Werman and his team of producers present the world's most interesting stories in an hour of radio that reminds us just how small our planet really is.
"Evening Jazz": Airs weeknights from 8-11 p.m. WAER's reputation for providing quality jazz programming will continue with the premier voice in local jazz music. Cohen '93 will lend his expert voice, programming skills and jazz knowledge to the evening airwaves beginning weeknights at 8 p.m. According to WAER Director and General Manager Joe Lee, "Eric will provide a strong local presence and stability to evening jazz with his unique blend of classic and contemporary music performed by both national and local artists."
In a letter to WAER members, Lee expressed his reasoning and enthusiasm for the schedule improvements: "I am committed to expanding our news coverage while also maintaining our dedication to preserving jazz as an American art form," Lee wrote.
"Over the past year, we have researched the listening needs and preferences of our audience. The results have indicated a desire for more news and information programming on WAER," according to Lee. "The research also highlights the challenges of building a steady and consistent audience when the broadcast day features multiple formats. As a result, WAER will now feature news and information programs with a broad international and national focus from 6 a.m. to 8 p.m., Monday through Friday, and a live-hosted jazz program weeknights from 8 p.m. to 11 p.m."
News Director Chris Bolt says he is excited about the possibility for more student involvement in news coverage and production, including news reporting, anchoring, producing and sports journalism. Currently, the station provides meaningful opportunities and broadcast experience to 80 students per semester.
WAER has launched the careers of such notable broadcasters as Ted Koppel '60, Bob Costas '74, Sean McDonough '84, Mike Tirico '88 and Ian Eagle '90. The rich tradition of award winning sports broadcasts will continue uninterrupted, with play-by-play broadcasts of all Syracuse University basketball, football, and lacrosse, along with the "Double Overtime" postgame shows.