Business & Economy
Whitman School of Management and 2U Inc. to Launch MBA@Syracuse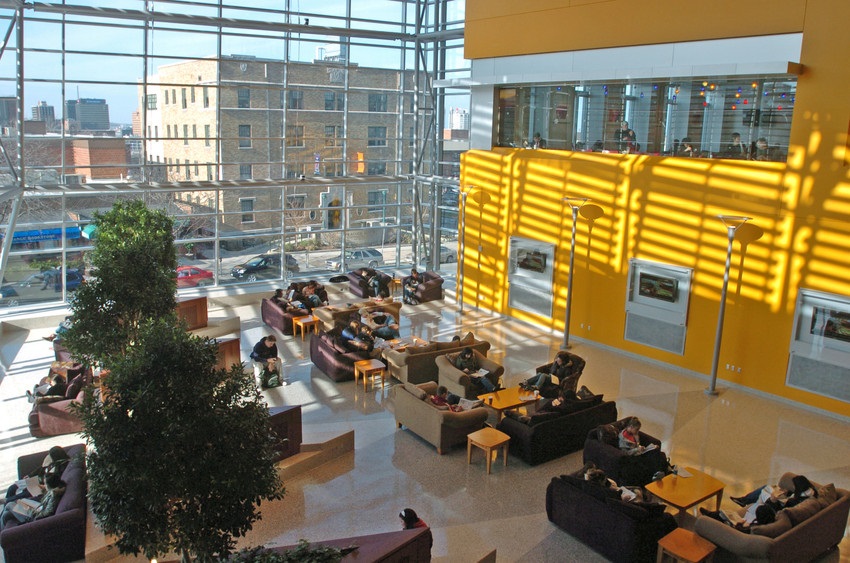 The Martin J. Whitman School of Management and 2U Inc., a provider of cloud-based software for colleges and universities, today announced a partnership to further strengthen Syracuse's highly ranked online M.B.A. degree.
The partnership will enhance Whitman's existing online iM.B.A. program by combining 2U's advanced learning platform and technology-enabled services with the heralded key aspects of Syracuse's current online iM.B.A. program. Hallmarks of Syracuse's online M.B.A. include its expert faculty, residencies and Whitman's focus on teaching the global nature of business.
The program, to be renamed MBA@Syracuse, will include live, weekly face-to-face sessions taught by Whitman professors in small seminar-style classes. Whitman faculty and 2U's instructional designers will develop new immersive course content, featuring high-quality videos, quizzes, learning modules and other interactive multimedia. Additionally, faculty and students will be able to access the MBA@Syracuse online learning platform and coursework on mobile apps while online or offline.
MBA@Syracuse requires students to complete 54 credits in 12-week-long semesters, and will continue Whitman's practice of holding in-person residencies. These residencies take place in cities that are major centers of international business as well as on the Syracuse University campus for students to foster a connection to the University.
MBA@Syracuse students must meet the same academic criteria as students in Whitman's on-campus program. MBA@Syracuse will begin accepting applications in June for the first cohort, which will start classes in January 2015. Additional cohorts will be added throughout 2015.
Whitman's online M.B.A. program is accredited by the Association to Advance Collegiate Schools of Business (AACSB). The program has been ranked No.9 in the Financial Times' 2014 ranking of online M.B.A. programs worldwide and earlier this year, the online M.B.A. program was ranked #13 by Poets & Quants.
For more information on MBA@Syracuse, visit http://onlinemba.syr.edu or follow the program on Twitter at @MBAatSyracuse. Those interested in learning more about admissions requirements and about the program can contact an admissions counselor at 844-SYR-4MBA or admissions@onlinemba.syr.edu.