Veterans
IVMF Receives $450,000 from Sam's Club to Support Women Veteran Entrepreneurs
The Institute for Veterans and Military Families (IVMF) has received a $450,000 grant from the Sam's Club Giving Program to support women veteran entrepreneurs through its business management training program V-WISE, Veteran Women Igniting the Spirit of Entrepreneurship.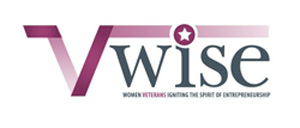 The Sam's Club Giving Program grant helps IVMF to launch V-WISE alumni chapters in key regions around the nation, in addition to hosting the inaugural V-WISE Graduate Conference from Nov. 1 – 3 at the Westin Riverwalk in San Antonio. The conference will bring more than 300 V-WISE program graduates together to further cultivate their professional network and learn key business concepts required to take their ventures to the next level.
The grant comes at a critical time for women veterans who face employment challenges in today's economy. While the U.S. Bureau of Labor Statistics reports improvements to the job market, the unemployment rates of female post-9/11 veterans is worsening, increasing from 4.4 percent in March to 7.8 percent in April 2014. Nonetheless, women veterans are interested in business opportunities. A study by Waldman Associates and REDA International found that nearly 27 percent of female veterans were interested in starting or purchasing a business.
In recognition of the unique challenges female veteran and military spouse entrepreneurs face, the IVMF launched the V-WISE program in 2010 in cooperation with the U.S. Small Business Administration. The V-WISE program is tailored to help this distinguished population navigate the complexities of business ownership. The success of the program hinges on the strong entrepreneurial skillset inherent in female veterans and military spouses—change management, leadership, personal accountability and interpersonal skills. In June, the program will embark on its tenth iteration, growing its graduate population to nearly 1,500 female veterans.
"In developing the graduate level training program, we know that business ownership is not something that happens at a moment in time, but evolves over time," says IVMF Founder and Executive Director Mike Haynie. "V-WISE graduates are at a critical time in their entrepreneurial journey. Now is the time to help these female veterans build and activate a network of business owners and mentors that spans the nation."
The support from Sam's Club will allow the IVMF to offer V-WISE at no in-house expense to the graduates, with all lodging and food cost covered. In addition, the launch of the V-WISE Alumni Chapters will help the IVMF further its local strategy and formalize organic meetings of graduates. This combined effort will support the long-term sustainability of the ventures launched by V-WISE graduates.
"We are pleased to support all women- and veteran-owned small businesses and entrepreneurs, and to expand the distinguished V-WISE network that helps female veterans grow and prosper," says Jason Kidd, senior vice president of Sam's Club South Division. "Sam's Club welcomes V-WISE alumnae to San Antonio this November and encourages new and existing chapters to engage Sam's Club for further small business training, savings and community support."