Campus & Community
What Have You Created on Your Own Time?
SU will once again participate in the On My Own Time program, co-sponsored by CNY Arts and the Everson Museum of Art.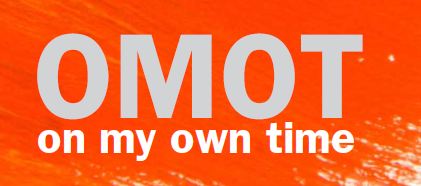 On My Own Time (OMOT), now in its 41st year, enables businesses to identify and celebrate the artistic talent and creativity of their employees. The local program has become a national model for a rich programmatic partnership between the business and arts communities, nurturing creativity, encouraging personal growth and enriching quality of life both at work and at home.
On My Own Time 2014 is an opportunity for SU employees to share their artistic talents and creativity in a variety of media with the campus and larger community. The highlight of the program at SU is an in-house exhibition that opens on April 28 in the Noble Room of Hendricks Chapel. The deadline for submissions for the show is April 15.
The exhibition may be viewed weekdays from 8:30 a.m. to 5 p.m. through May 14. Anyone is welcome to submit artwork for the exhibition. It will be judged by a group of SU faculty and staff, as well as by a panel of professional artists from CNY Arts. Artwork selected by the CNY Arts panel will be included in a public exhibition at the Everson Museum in the fall of this year.
Anyone interested in exhibiting artwork and/or volunteering to help make the event happen can contact Linda Pitonzo in the Office of the Chancellor at lapitonz@syr.edu or call 315-443-5235.