VPA Professor Develops Web Platform to Combat Social Isolation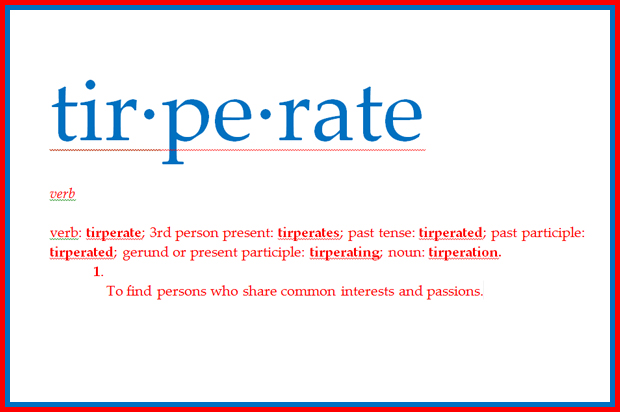 Amardo Rodriguez has long been studying the relationship between communication and the making of social worlds.
A professor of communication and rhetorical studies in the College of Visual and Performing Arts and a Laura J. and L. Douglas Meredith Professor, Rodriguez is particularly interested in the rise of social isolation, especially on college campuses.
The explosion of technology in the form of mobile phones and tablets, video games and virtual worlds, while good in many ways, has also meant that being entertained doesn't necessarily mean one has to step outside his or her front door.
Rodriguez has launched Tirper, (http://www.tirper.com), a web platform that helps people connect with others in their area who share common interests, and promote a voluntary sharing of time, resources and expertise. "Tirper is meant to move us back into the real world through the use of the virtual world," Rodriguez says.
The idea is one that Rodriguez has mulled for a few years. Last spring, he enlisted the help of Justin Lathrop and Blaine Killen, undergraduate students in the College of Engineering and Computer Science and the iSchool respectively, in building the platform. The first version of the platform was completed late last year.
Once logged in to the platform, an individual can choose their location, gender, age and interests. Interests can be designated by an individual in three categories: learn, teach and participate. Connections can then be made through e-mail. Users also have the option to invite others into the community.
Tirper also updates a user's location and searches for new persons who share interests as a user moves from one community to the next.
Several activities, from sports to crafts to outdoor pursuits, are suggested on the platform, and Rodriguez welcomes feedback on additional activities that users would like to see added.
"The goal of Tirper is to help you acquire new talents, share skills, solve problems and have fun sharing a game or activity, thereby increasing connections in a new way of using social media that has never quite been tapped before," Rodriguez says.
The site was designed particularly with a minimum number of moving parts for ease of use.
Rodriguez says that the problem of social isolation is one that intersects with his intellectual and pedagogical interests. He teaches courses in innovation and design. "We measure the value of innovation by the ability of the proposed solution to remedy a significant problem in an elegant manner," he says. 'With Tirper, we are offering an elegant solution to one of the most pressing problems facing modern society, social isolation."
For more information or to offer feedback on Tirper, email tirper.com@gmail.com.