Campus & Community
SU Libraries Hosts First Human Library Event
The Syracuse University Libraries, in partnership with the School of Information Studies and the Office of Multicultural Affairs, will host its first Human Library on Wednesday, April 9, from 3-6 p.m. in Bird Library. In the Human Library, the books you sign out are real people from the SU campus community representing a variety of cultural backgrounds, areas of expertise and life experiences.  The event is intended to encourage diversity and challenge stereotypes and prejudices.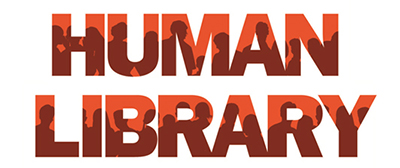 The human books represent a range of cultures, including Native American, Asian American, African American, Latina, Indian and Romanian. Many will share stories of empowerment, self-discovery and overcoming obstacles to find success and happiness.
The event is part of a regional Human Library Program taking place during April (the month in which National Library Week is celebrated) with support from the Central New York Library Resources Council. The first known Human Library program was held in 2000 in Copenhagen, Denmark (see http://www.humanlibrary.org). Since then, similar events have been organized in libraries, schools and other institutions around the world.
Also available from the iSchool is a mobile-friendly site with information on several local human library events (http://humanlibrary.ischool.syr.edu) as well as a Human Library app for Android devices (https://play.google.com/store/apps/details?id=edu.syr.ischool.humanlibrary).
For more information, see http://researchguides.library.syr.edu/humanlibrary.