Media, Law & Policy
Newhouse Announces Finalists in 2014 Mirror Awards Competition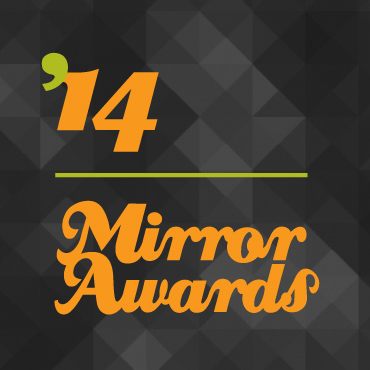 The S.I. Newhouse School of Public Communications has announced the finalists in the 2014 Mirror Awards competition honoring excellence in media industry reporting. Winners will be announced at an awards ceremony on June 4 in New York City.
The Mirror Awards are the most important awards for recognizing excellence in media industry reporting. Established by the Newhouse School in 2006, the awards honor the reporters, editors and teams of writers who hold a mirror to their own industry for the public's benefit.
The finalists, chosen from a pool of more than 350 entries by a group of journalists and journalism educators, are:
Best Single Article—Traditional/Legacy Media
Best Single Article—Digital Media
Best Single Story—Radio, Television, Cable or Online Broadcast Media
Best Profile—Traditional/Legacy or Digital Media
Best Commentary—Traditional/Legacy Media
Michael Meyer (Columbia Journalism Review)
Eric Alterman (The Nation)
Syed Irfan Ashraf (Dawn, Express Tribune, British Journalism Review)
Best Commentary – Digital Media
Jina Moore (Salon, Columbia Journalism Review, The Atlantic)
Rachel Sklar (LinkedIn, Medium)
David Zurawik (The Baltimore Sun)
John M. Higgins Award for Best In-Depth/Enterprise Reporting
"Combat Journalism" by Frank Greve (CQ Researcher)
An awards ceremony will be held 11:45 a.m. to 2:30 p.m. Wednesday, June 4, at Cipriani, 110 E. 42nd St., New York City. Registration is available online. Follow on Twitter at #Mirrors14.
David Zaslav, president and CEO of Discovery Communications, will be honored with the Fred Dressler Leadership Award. Re/code's Kara Swisher and Walt Mossberg will receive the i-3 award for impact, innovation and influence.
For information about ticket and table sales for the ceremony, contact Sarah Hope at 315.443.5711 or mirror@syr.edu. For media inquiries, contact Wendy Loughlin at 315.443.2785 or wsloughl@syr.edu.