iSchool, Marist, Linux Foundation, IBM Presenting MOOC Series on Enterprise Computing
In a first-of-its-kind collaboration, two IT-savvy colleges, a nonprofit consortium and an IT industry leader are combining academic efforts to present a massive open online educational series whose curriculum is centered on mainframe-computing operations.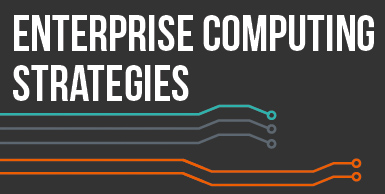 The School of Information Studies (iSchool), Marist College, and the Linux Foundation, together with IBM, are presenting a three-course series in massive open online format which addresses the unique issues surrounding mainframe and enterprise-level computing operations. The announcement of the course series was made recently in New York by Pat Toole, general manager for IBM System z, at an event marking the 50th anniversary of the IBM mainframe computer.
The trio of courses is being presented by the parties collaboratively, with the Marist College course beginning in May, the Linux Foundation program taking place in August and the iSchool course beginning in September.
"The iSchool is thrilled to be part of this first-of-a-kind collaboration between our own faculty, our faculty friends at Marist College, the Linux Foundation and IBM. Mainframe and enterprise computing are critical to operations management across all sectors, and this MOOC series introduces individuals across the globe to these important concepts and skills," says Vicky Williams, director of online education at the iSchool.
Toole noted at the announcement, "To stimulate and boost the next level of learning, today we are announcing three MOOCs designed to provide students and professionals access to technology education for enterprise computing. Through partnerships with Syracuse University, Marist College and the Linux Foundation, these three Massive Open Online Courses allow interested students and professionals to participate virtually from wherever they are in the world and from wherever point they are in their professional development. … and yes, they can leverage these learning tools 100 percent free of charge."
The series of courses is designed for a global audience, and is being taught by experts in industry and academia, according to Williams. She said the series "will bring together individuals from all over the world who are responsible for dealing with complex resource, data and operations management problems on behalf of their companies. The iSchool believes this collaboration will open up a rich dialogue on a global scale, and we hope, foster further collaboration academically and common solutions operationally."
Marist Course
The Marist course is the first of the series. It begins in May and continues for eight weeks. Called "An Introduction to Enterprise Computing," it introduces the concepts of enterprise computing and explains the role of the IBM System z hardware and its primary operating system z/OS in the enterprise computing environment. The course provides an overview of the important aspects of end-user interactive computing and batch processing, and their related technologies. The course will prepare participants to continue learning about other aspects of enterprise computing, including enterprise networking, security, reliability and database managers. Information on the course can be accessed here.
Intro to Linux
The second in the series, "Introduction to Linux," is presented by the Linux Foundation, a nonprofit consortium focused on open source. The course format is a hands-on, four-day program designed for those having limited or no previous exposure to Linux. Participants will explore tools and techniques commonly used by Linux programmers, system administrators and end users to achieve day-to-day work in a Linux environment. Interested students can obtain details about registering for the Linux course at this link.
iSchool MOOC
The iSchool will present the enterprise computing course, called "Enterprise Computing Strategies," which starts Sept. 1.
Course content is designed to help participants develop a new appreciation for the issues and challenges faced by the modern technology manager and offer guidance for developing the skills and tools needed to make more informed computing infrastructure decisions in the enterprise computing environment. The course also focuses on strategies in computing resource provisioning, ways to help organizations save money on equipment acquisition and labor, reducing energy consumption and simplifying and securing IT infrastructure.
"We believe that by creating these MOOCs, which are a suite of new and relevant technology courses available to the public domain, we help fulfill part of a broader mission of the modern university by providing access to affordable and continuing education," says David Dischiave, associate professor and director of the Global Enterprise Technology Programs and the Systems & Information Science Program. "We are proud to be collaborators with such fine institutions as Marist College and the Linux Foundation in developing this unique initiative, which we believe to be the first of its kind."
The iSchool MOOC is a free, self-guided open online course with no prerequisites. Those who successfully complete the course will earn a certificate of completion from the School of Information Studies and IBM. Information on the course and a registration form are available online.