Campus & Community
Fourth Annual Syracuse University Day Returns to Yankee Stadium June 21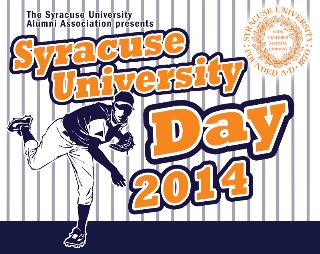 Tickets are on sale for the fourth annual Syracuse University Day, which returns to Yankee Stadium this year. On Saturday, June 21, the Syracuse University Alumni Association, in conjunction with Joseph I. Lubin House, heads back to the Bronx for the always popular event. Tickets are on sale through May 30 or while supplies last. Get your tickets by visiting http://invite.syr.edu/suyanks.
Consistently drawing crowds well into the thousands, alumni, staff and friends of SU have come to hotly anticipate the annual baseball extravaganza. This year's event will prove even more popular as the Orange gather to celebrate Derek Jeter's last year in pinstripes.
"The excitement this year is like nothing we have previously seen," says Matthew Manfra, assistant vice president of alumni engagement. "We started getting calls inquiring about this year's SU Day from the moment Jeter announced his retirement in February. I would suggest anyone interested in going to the game get their tickets early!"
On June 21 the doors will open at 11 a.m. and that's when two picnics commence (one in the Malibu section, while the other is in the Gate 2 picnic area). This year's matchup pits the Yankees against the Baltimore Orioles, with game time set for 1:05 p.m. Each person purchasing a ticket from the website will get a special SU-NY Yankees cap on game day.
Discounted tickets are available from $23 to $105 ($105 ticket includes Gate 2 Picnic). Malibu Picnic can be added for $30. For fans traveling from Syracuse there will be buses leaving from Manley Fieldhouse; seats are available for $46 per person round trip. Purchase tickets at http://invite.syr.edu/suyanks.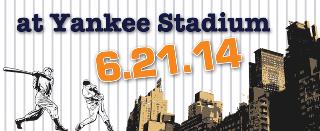 Metropolitan New York area clubs, including Big Apple Orange and Northern New Jersey, join the SU Alumni Club of Central New York in celebrating SU Day at Yankee Stadium. Otto will also be making the trip down. The Yankees organization has promised to have former Yankee players at both picnics. For more information about SU Day email suyanks@syr.edu or call 212-826-0320.