Campus & Community
Chancellor's Fun Run Draws Crowd of 500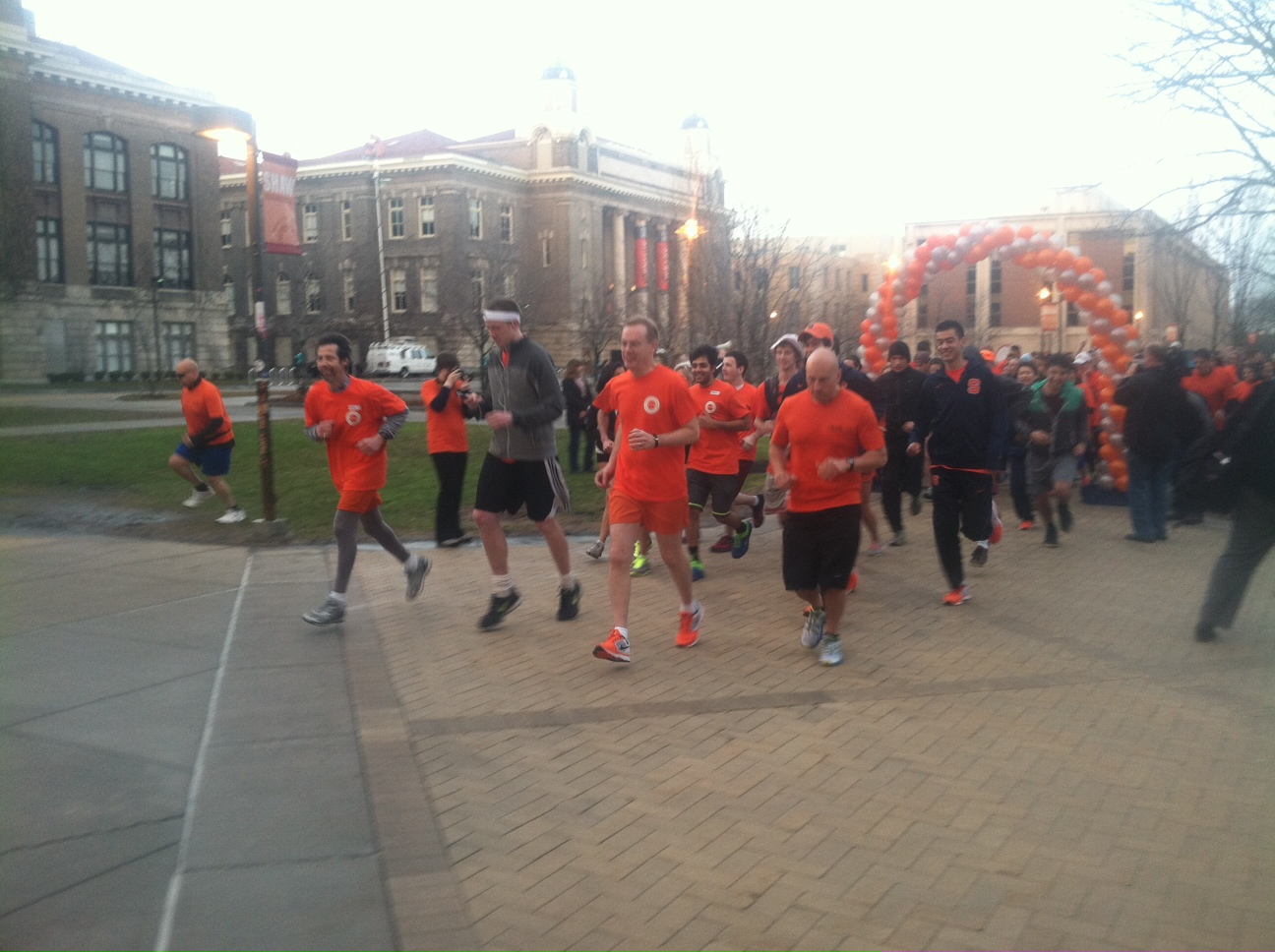 A total of 503 students, faculty, and staff members joined Chancellor Kent Syverud for his inauguration day fun run.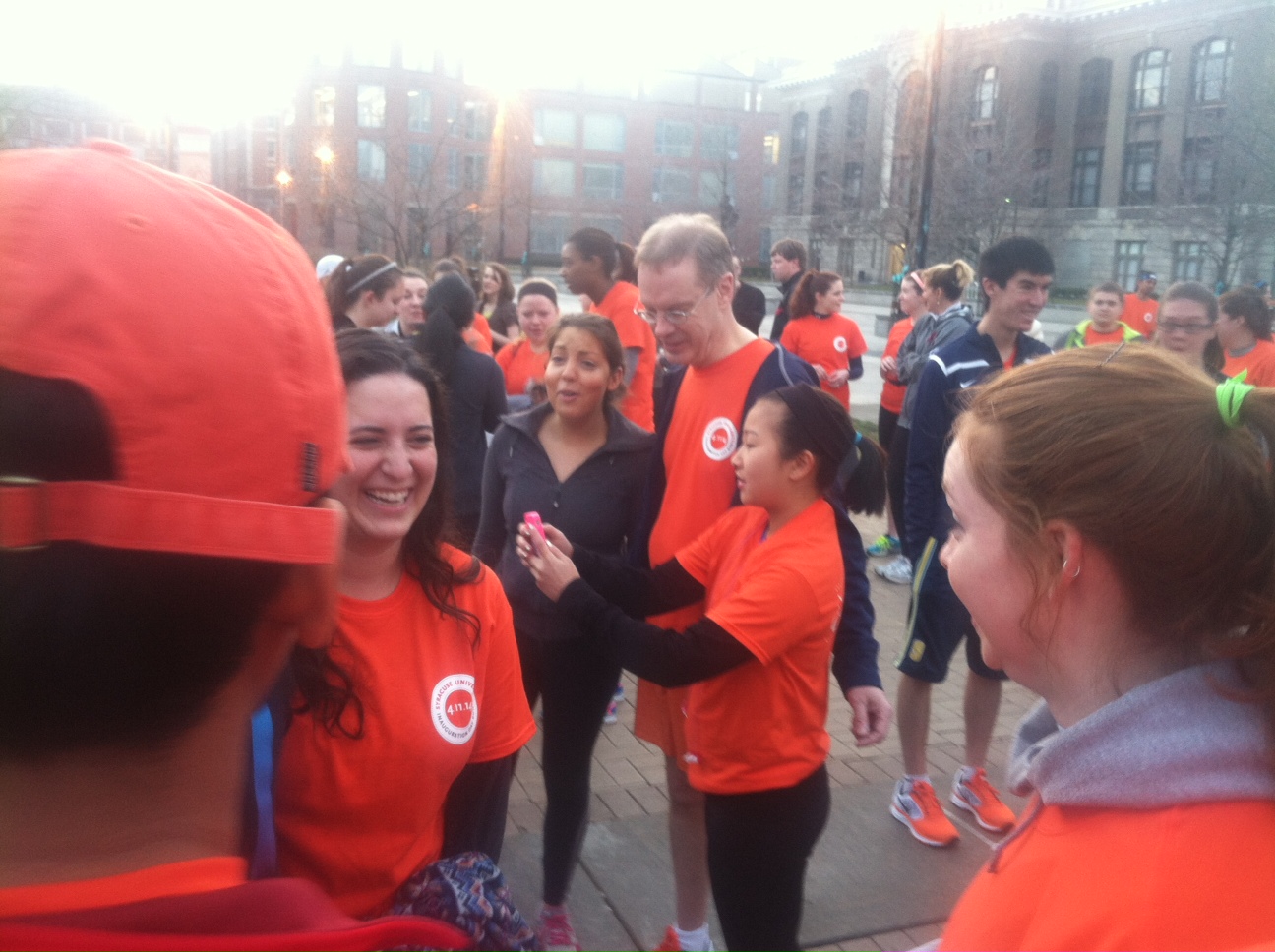 Chancellor Syverud greeted students, and even waited at the finish line for the final few people to pass beneath an archway of brightly colored orange balloons.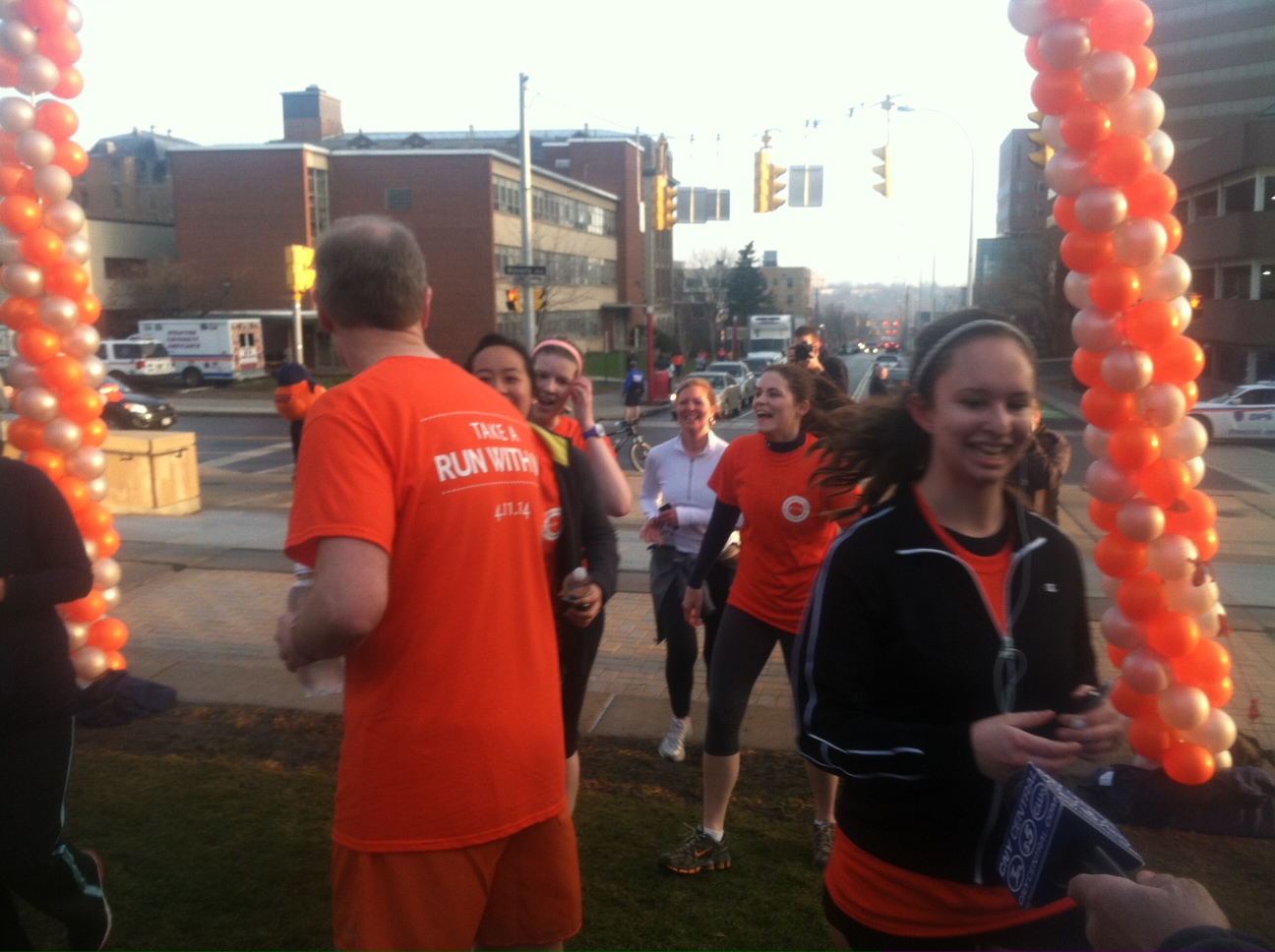 Overall, the weather was perfect for the run, which served as the kickoff to an event-filled day ushering in the new Chancellor at Syracuse University.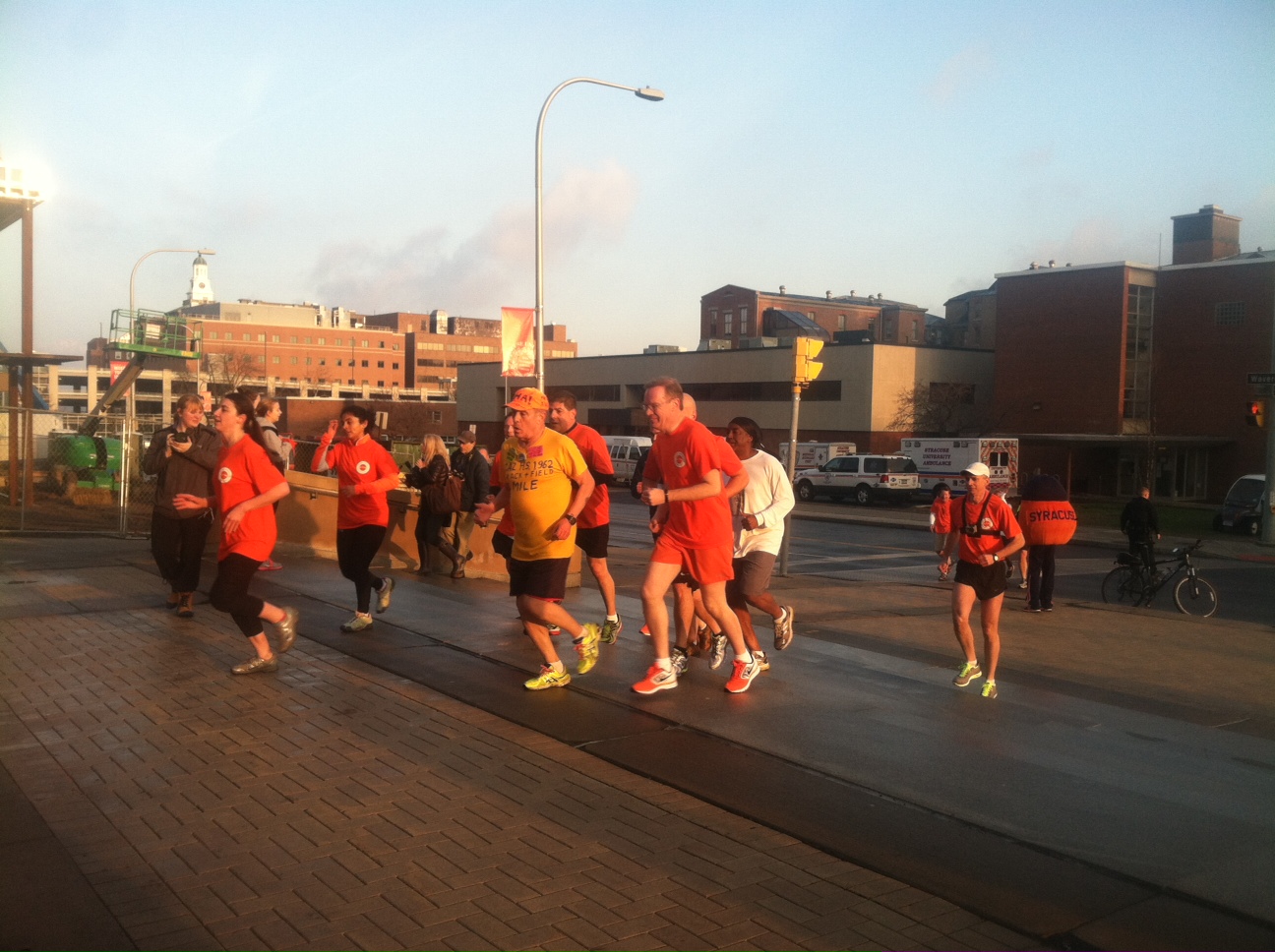 Before the run, Chancellor Syverud spoke to the media. You can hear his comments below.