SU Supports White Ribbon Campaign on Campus March 24-April 9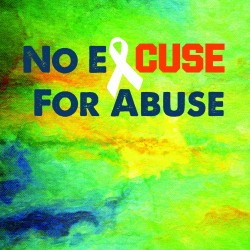 On Monday, March 24, the Division of Student Affairs begins its on-campus efforts to support the 20th annual Vera House White Ribbon Campaign.
Through a host of educational events, and the selling of white wristbands, as well as this year's new chocolate ribbons, the campaign aims to raise awareness about domestic and sexual violence; to educate the SU community about domestic and sexual violence and resources; and to raise funds for programs at Vera House.
The campaign will run on campus from March 24-April 9. Follow it on Facebook and Twitter: http://www.facebook.com/SyrWRC, @SU_WRC.
"This campaign represents a special relationship between the University community and the City of Syracuse because we work in coordination with Vera House, and together, we work under a shared purpose: to let people know that domestic violence continues to plague our society," says Ashlee Newman, second-year co-chair of the campus campaign. She is a dual major studying political science and policy studies within The College of Arts and Sciences and the Maxwell School, with a strategic management minor in the Whitman School of Management. "As someone whose family has endured such a tragedy, this campaign represents a way to continue my promotion of societal awareness in order to initiate change."
MARCH 24-28
Purchase wristbands and chocolate ribbons at the following locations:
Schine Student Center Atrium: 11 a.m.-2 p.m.
SU Bookstore: 8:30 a.m.- 4:30 p.m.
People's Place, Hendricks Chapel: 8 a.m.-6 p.m. (8 a.m.-4 p.m. on March 28)
ESF Gateway Center: 11 a.m.-2 p.m.
"The act of wearing the wristband is simple, but powerful. It helps foster and create a sense of community, with the goal of ending violence," says Paul Ang, second-year co-chair of the campus campaign and a master's student in the Cultural Foundations of Education program in the School of Education. "I hope that men, specifically, are beginning to hear the call to get involved, and take part in ending domestic and sexual violence. Only by coming together, as an inclusive community, can we accomplish this task."
EDUCATIONAL EVENTS
George Kilpatrick G'95 is set to kick off the educational events on March 25 with a conversation about sexual and relationship violence at 2 p.m. in the Peter Graham Scholarly Commons of Bird Library.
The remaining events are as follows:
The Evolution of Masculinity: A Conversation with Don McPherson
Wednesday, March 26, 7 p.m., Life Sciences Building 001
"Tough Guise 2:" Film Screening and Discussion
Thursday, March 27, 7 p.m., Life Sciences Building 001
Walk a Mile in Her Shoes Campaign Kick Off Walk
Friday, March 28, noon, Clinton Square to Armory Square
Catered lunch by Dinosaur Bar-B-Que afterward, reception held at King & King Architects
Register for the walk and join the Orange Acorns.
Breaking The Silence to Stop Violence
Tuesday, April 8, 7 p.m., Schine Underground
Open Mic Night hosted by A Men's Issue, featuring student performances from a cappella groups, step dance teams and spoken word artists
Take Back The Night
Wednesday, April 9, Hendricks Chapel
Rally and march to raise awareness about domestic, sexual and relationship violence.
According to Vera House, females between the ages of 16 and 24 experience the highest rate of domestic violence. In 2010, Vera House sheltered 474 women, children and men; provided youth counseling services to 380 children; taught 446 men in the domestic violence education and accountability program; and reached 16,047 people through their school-based, community and professional education programs.
Vera House continues to be the primary resource in Onondaga County for people experiencing domestic and sexual violence.
Wearing a wristband during this campaign period makes an important statement that you will not condone, support or commit domestic or sexual violence.
Vera House aims to end all domestic and sexual violence, to assist families in crisis, to support those affected by domestic and sexual violence to live safe, self-sufficient lives, to empower women and children and to promote a culture of equality and respect in all relationships.
For more information on the SU White Ribbon events, contact Newman at asnewm01@syr.edu or Ang at paang@syr.edu.