Student's Company Offers Strategies for Social Television
Melanie Witkower '14 was interning at a television production company in Los Angeles last spring when she noticed an opportunity to better connect a show's production with the fan experience online.
Less than a year later, Witkower has a new company that links the small screen with its second life on social media—and the fans that make a show a hit.
Screen-Bridge works with television production companies to help them strategize their social media plan while a show may still be in development, and helps them produce unique content for fans eager for more video, interviews or photos of their favorite shows. Witkower has already worked with TLC's "Raising Fame" pilot and the Food Network's "The Best Thing I Ever Made."
"We work with television production companies on how they communicate their entire story on social media. By coming into shows early in the development process, we're already thinking about how we want the story to be told online," says Witkower, a double major in television-radio-film in the Newhouse School of Public Communications and marketing in the Whitman School of Management. "When the show is picked up, we're already set up in terms of time on set to shoot additional content."
The alternative now to get that unique content is to go back and shoot more, which is timely and costly.
Although the company can help in the beginning of a production, the Screen-Bridge team will work with a company's show in any stage. "We'll help them figure out who the viewer is and how to better engage them—and integrate that into the production process," Witkower says.
Unique content, big rewards
The rewards are three-fold. The production company sells its shows and has a feedback model in which it listens to its audience. The network saves money and time with a plan for creating content during the production process.
"The fans get all that unique content where they are seeing the stories behind the scenes, such as a day in the life of their favorite cast member or how the story was created," Witkower says.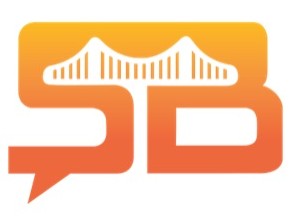 Witkower came up with the idea for Screen-Bridge during her time with the SU in LA Semester, which brings students to Los Angeles for classes, internship experiences and networking in the entertainment industry.
"It was a real opportunity to see what it would be like after college, to live in LA and figure out how to navigate the entire industry and where to connect," says Witkower, of Rockville Center, N.Y.
Witkower interned at Authentic Entertainment, which produces such shows as TLC's "Here Comes Honey Boo Boo," and saw an opportunity to integrate social ideas into their shows before they sold to a network. She created a mockup of her idea for her supervisor, who then put her in front of the owner of the company and development. She provided a social media plan for a show that they would soon be pitching.
"When I was sitting in that meeting, I saw this interest in something that they were not doing yet," Witkower says. Witkower did consulting work for them and was a digital content producer into the summer.
Putting the team together
When she came back to SU in the fall, she developed her idea further through the Digital Entrepreneurship Center at Newhouse and put together a group of Newhouse students to work on Screen-Bridge and industry professionals as members of its advisory board.
For its work on the Food Network's "The Best Thing I Ever Made," Witkower's team helped analyze the conversation about the show on social media, identified the audience (younger women and middle-aged women who wanted to cook for themselves) and made such suggestions as expanding the show's prominence on Pinterest, a visually pleasing platform that would allow viewers to scan and share recipes.
"It's about more than what you're providing on TV because you can't expect your viewer to want to watch the same thing on multiple media," Witkower says. "You want to engage them in a new way each and every time."
Screen-Bridge officially launched in January, and some production companies they had not had contact with before have reached out to them.
Witkower appreciates the resources, learning experiences and faculty and alumni mentors in both Newhouse and Whitman that have helped her understand both the communications and business side of the work that she'll take up full-time after graduation.
"Coming right out of college and moving to LA, it doesn't matter what you do, it's always a risk," Witkower says. "But I believe in this work. Not only is it different, it's really something I'm passionate about and I think that will always come across in the work that I do."