Newhouse Sports Media Center host premiere of ESPN Films' 'Requiem for the Big East' March 5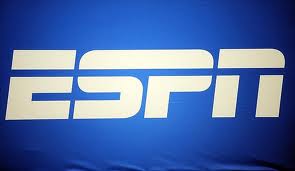 The Newhouse Sports Media Center in the S.I. Newhouse School of Public Communications will host the premiere of ESPN Films' "Requiem for the Big East" on Wednesday, March 5, at 7 p.m. in the Joyce Hergenhan Auditorium in Newhouse 3. Director Ezra Edelman and producer Andy Billman will be available for a Q&A following the screening, which is free and open to the public.
"Requiem for the Big East" explores the story of the Big East Conference, which in less than a decade, under the leadership of founder and commissioner Dave Gavitt, became the most successful college sports league in America—but later found itself fighting for survival in a new era. The film features interviews with Big East coaches such as Jim Boeheim, Lou Carnesecca and John Thompson, as well players such as Patrick Ewing, Chris Mullin and Ed Pinckney.
"Hopefully, 'Requiem for the Big East' will educate the uninitiated on what made the Big East great, while also informing long-time fans why it was doomed to fall apart," says Edelman.
The film is part of ESPN's "30 for 30" series. It will air on March 16 at 9 p.m. EST on ESPN.
For more information about the event, contact John Nicholson at 315-443-4065 or jsnich01@syr.edu.