Campus & Community
Mindfulness Based Stress Reduction Session for Staff Scheduled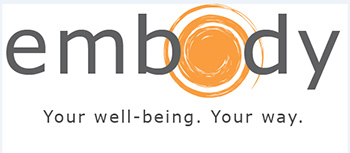 Faculty and staff are invited to a free, introductory session on Mindfulness Based Stress Reduction (MBSR) to be held from 11:45 a.m. to 12:45 p.m. Friday, March 28, in Room 500 of the Hall of Languages. Participants will have the opportunity to experience a brief mindfulness meditation and to learn about the advantages of incorporating mindfulness meditation practices into one's everyday life. Potential benefits include relief from stress, improved concentration and greater self-awareness, among others.
The session will give people a taste of the full eight-week MBSR program to be offered to faculty and staff beginning May 7. More information on this program will be coming soon.
Participants in Friday's brown-bag lunch session are asked to bring a lunch or something to eat in order to fully experience a mindful eating practice. All employees are welcome; no previous meditation experience is necessary. Space is limited, so e-mail wellness@syr.edu to reserve your seat. The introductory session and the eight-week MBSR program are sponsored by the University Wellness Initiative.