Media, Law & Policy
Law Students Return to South Africa to Study Transformative Justice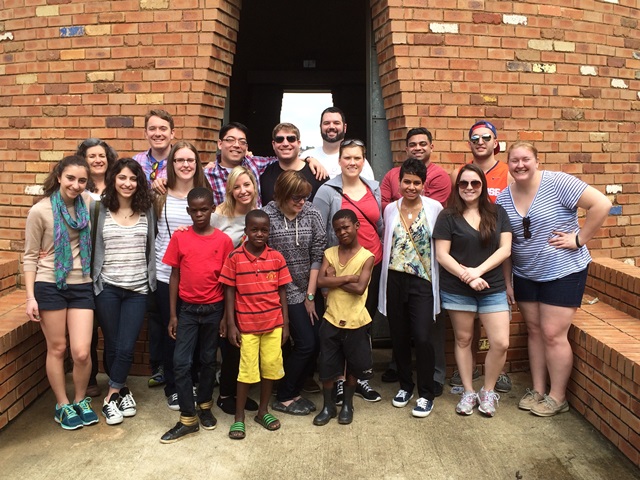 An 18-hour flight is just a short trip for Professor Deborah Kenn to lead 12 law students on an academic experience that will last a lifetime.
Kenn, associate dean of clinical and experiential education and a professor at the College of Law, organized a week-long course during Spring Break that gives students the opportunity to visit South Africa to study the constitutional, economic and social past and present of a country once segregated under apartheid. Kenn first led this experiential learning trip in 2013.
"The transition of the South African legal system from apartheid to the present is critical for our law students to understand," says Kenn. "For students interested in understanding international justice as well as our own country's history of intentional discrimination and racism, this opportunity is invaluable."
Students will visit the Constitutional Court and other government agencies in South Africa, as well as several townships and municipalities, non-governmental organizations and historically segregated universities.
According to third-year student Mark O'Brien, they will witness another country's legal system in person—not just through a textbook or online. "This is a chance to see the kinds of impacts post-apartheid policies have on the law and society, while critically reflecting on how that compares to the United States. Perhaps most significantly, this is a chance to take another step toward building inclusive communities free from discrimination anywhere in the world," he says.
"Traveling to visit the Constitutional Court, and learn firsthand about the policies and programs to reverse the effects of apartheid will be an incredible experience," says Kenn. "It will have a meaningful and enriching impact on our students' academic experience and legal careers. This year's trip will be especially poignant due to the recent passing of President Mandela. The country is still in mourning."
This course is made possible by a longstanding connection between Syracuse University and the University of Fort Hare, which is home to the Nelson R. Mandela School of Law.
Follow the students' experience at #SYRLAWinSA on Twitter.