Campus & Community
After Tiller: A Documentary Film Screening
Students Advocating Sexual Safety and Empowerment (SASSE), a student-run organization at Syracuse University and the official organizers of The Vagina Monologues for V-Day, is hosting a documentary film screening on March 20th at 7pm in the Joyce Hergenhan Auditorium. SASSE will screen the critically acclaimed documentary film, After Tiller, nominee and winner of several awards from Full Frame, Sundance, and Sarasota.
According to the filmmakers, "After Tiller intimately explores the highly controversial subject of third-trimester abortions in the wake of the 2009 assassination of practitioner Dr. George Tiller. The procedure is now performed by only four doctors in the United States, all former colleagues of Dr. Tiller, who risk their lives every day in the name of their unwavering commitment toward their patients."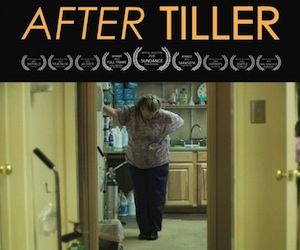 SASSE hopes that bringing this film to Syracuse University will foster new conversations and offer more perspective to existing circles regarding reproductive healthcare access. "Screening this film is a way that we are able to educate the campus community on health services like abortion. We're not saying that this film will change the landscape or people's minds for that matter, but we do hope that this film opens a door for more productive dialogue in regards to abortion access," says Erin Carhart, President of SASSE, Remembrance Scholar 2013-14, and event organizer.
The importance of this event is not ignored, as Clare Keaney, Vice-President of SASSE and event organizer, feels all members of the SU community should recognize the importance of screening a film like this. "The screening of After Tiller on the SU campus is of upmost importance because it shares and spreads knowledge regarding a highly stigmatized topic. Regardless of personal belief, abortion will affect one in three women, meaning the discussion of this topic can no longer be ignored," says Keaney.
For many years, SASSE has taken a firm position on reproductive and sexual health ensuring that all students are leading safe, positive, and healthy lives. SASSE holds bi-weekly meetings to discuss issues faced by the campus community such as access to reproductive health, gendered violence, sex positivity, and many more topics.
To learn more about this event, please see our event page:
https://www.facebook.com/events/709374709114342/
To learn more about the film, please see the website:
http://aftertillermovie.com/
To learn more about SASSE, please see our facebook page or contact
SASSE.SU@gmail.com: https://www.facebook.com/SASSE.SU
Website: https://www.facebook.com/events/709374709114342/
Contact Person: Erin Carhart, President of SASSE, 315-382-1616,
egcarhar@syr.edu