Campus & Community
Thornden Park Chili Bowl Festival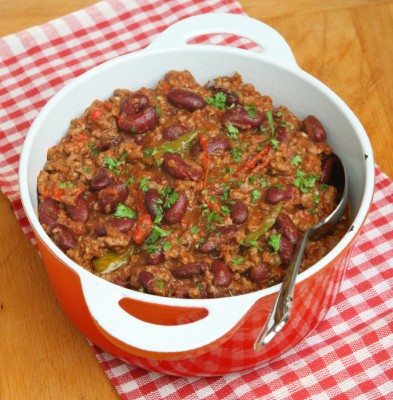 The 2014 Thornden Park Association's annual Chili Bowl Festival is scheduled for Saturday, Feb. 8, from noon to 3 p.m. in the park's field house adjacent to the football field.
More than 120 quarts of delicious "from scratch" chilies are prepared by volunteers in the field house's commercial grade kitchen—one of the many improvements the Thornden Park Association has made to park facilities over the years.
Four different varieties of chili are sold in individual bowls, or sample platters that include smaller portions of all four varieties. Other menu items include corn bread and home brewed root beer.
The Thornden Park Association is an all-volunteer, nonprofit corporation that for more than 30 years has been dedicated to preservation of the historic park and promoting increased use through restoration, revitalization and advocacy.
The commercial grade kitchen in the field house is just one of many improvements spearheaded by the Thornden Park Association through fund raising and grants. Other projects include restoration of the small "Carriage House" near the Madison Street entrance and custom bicycle racks that will be installed this spring to accompany bike lanes throughout the park. The bike racks are intended to provide secure locations for increasing numbers of riders to leave their bikes while enjoying the park on foot.
Volunteers from the Thornden Park Association and the Syracuse Rose Society maintain several gardens and less formal planting areas in the park.