SU PRSSA Chapter to Host Regional Conference Feb. 28-March 1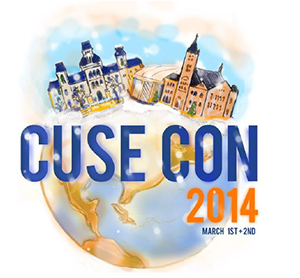 The William P. Ehling Chapter of the Public Relations Student Society of America (PRSSA) at Syracuse University is hosting this year's PRSSA regional conference at the Newhouse School March 1-2 with a pre-conference Feb. 28.
"CuseCon: The Secret to Social Commerce," will provide more than 150 communications students from Syracuse University and the Northeast region with the opportunity to network with prestigious industry professionals and gain insight into how the growing trends of big data and analytics are shaping the future of the industry.
Encompassing fields of study ranging from information technology to integrated communications, CuseCon will bring together notable communications professionals from Google, YouTube, Soundcloud, 20th Century Fox, General Motors and more.
Syracuse was selected as one of 10 universities in the United States to host a regional conference, a testament to the university's reputation, quality of education and the strength of its PRSSA chapter.
Registration is open until Thursday, Feb. 27 at 11:59 p.m. Visit http://www.cusecon.com/registration/#!registration/c3gg to register.
For more information, see http://www.cusecon.com and refer to the CuseCon social media pages: Facebook, Twitter, Instagram.
Contact Britni Coe, director of communications, at bacoe@syr.edu or 856-906-9615 with any additional questions.