Power Up Atlanta Explores the Importance of Role Models for Women and Girls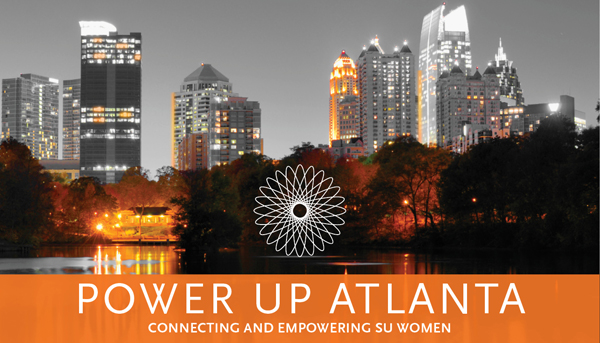 One of the reasons women cheer news of the success of women business leaders—such as the recent selection of Mary Barra as CEO of General Motors—is the belief that this news will inspire other women, especially young women, to work hard to achieve their goals.
On March 19, Kristi Andersen, professor of political science at Syracuse University's Maxwell School of Citizenship and Public Affairs, will be in Atlanta to give a keynote address on recent social science research that supports the importance of role models for women and girls. She also will facilitate a panel discussion on the topic with distinguished Syracuse alumni business leaders based in Atlanta.
"In politics and in business," Andersen says, "seeing and learning about women leaders seems to motivate young women to vote at higher rates, make better decisions and pursue more education."
Andersen's keynote will be part of "Power Up Atlanta," a Syracuse University alumni event at the Georgia Aquarium on Wednesday, March 19, from 5:30-9:30 pm. Members of the public are encouraged to attend. Admission is $30 for the public and free to Syracuse alumni.
Andersen will facilitate a panel discussion on the power of role models and networking with prominent Syracuse University alumni in Atlanta, including Tracy Barash, vice president of brand development, Cartoon Network; Christine Larsen, chief operations officer, First Data; Angela Robinson, president and chief executive officer, A.R.C. Media; and Kathy Walters, executive vice president, Consumer Products Group, Georgia-Pacific and a member of SU's Board of Trustees.
The event also will introduce attendees to a number of key leaders in the Atlanta community, including CEOs, civic leaders and the heads of nonprofit organizations. The evening will include time before and after the program for attendees to network with the Syracuse alumni and other Atlanta leaders.
For more information on the event and to register, visit http://syr.edu/alumni/newsletters/atlanta_power_up_invite.html.