National Workshop on Digital Archiving Coming to SU Libraries in March
Syracuse University Libraries is partnering with two national organizations, the Association of Research Libraries and the Society of American Archivists , to offer a series of Digital Archives Specialist (DAS) courses at SU from March 10–14.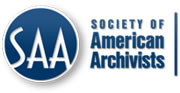 Hosted by the Libraries' Special Collections Research Center (SCRC), the courses will draw participants from all over central and upstate New York. According to Senior Director of Special Collections Sean Quimby, "Archivists are charged with collecting and preserving today's knowledge for the benefit of tomorrow's scholars. Doing that requires the application of time-tested archival principles to rapidly changing information technologies." He adds that "these courses will help equip archivists in the region with the necessary skills."
The courses provide education and training in appropriate practices for appraising, capturing, preserving and providing access to electronic records and other born-digital content. The program being offered is a week-long immersion in four core courses of the DAS program:
Digital Archives and Libraries
Digital Curation: Creating an Environment for Success
Preserving Digital Archives
Digital Forensics (two days)
The program is open to all librarians and archivists; attendance at each session is limited to 22. Complete information and registration materials can be found at http://saa.archivists.org/4DCGI/events/ConferenceListDAS.html?Action=GetEvents.