Media, Law & Policy
Maxwell School Selected to Host Young African leaders
The Maxwell School of Citizenship and Public Affairs will join the International Research and Exchanges Board and the U.S. Department of State to host 25 participants from President Obama's Young African Leaders Initiative (YALI) for a six-week public administration training institute. The first session is planned for this summer on the SU campus.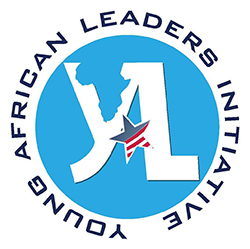 The Maxwell School's public administration institute will bring together young professionals from across Africa who are currently employed by government and non-governmental organizations or who are seeking to build careers in public service. The program will be led by public administration and other social science faculty at the Maxwell School as well as teachers from across SU. In addition to classroom sessions, the participants will meet with local, county and state government officials to gain a first-hand experience of American public administration and policy making in practice.
"We're honored to be one of the inaugural university partners for the Young African Leaders Initiative. Maxwell's 90-year tradition of preparing leaders to make a difference in their community makes the school a natural home for this urgently needed, path-breaking program," says Maxwell Dean James B. Steinberg.
The YALI was established in 2010 by President Obama to help provide young African leaders the skills and knowledge necessary to spur growth and prosperity, strengthen democratic governance, and enhance peace and security across the continent. YALI will bring 500 Africans to the United States each year to attend programs being organized by selected universities across the country. All sessions will emphasize leadership but will focus on three themes: public administration, civil society and business management. The program will culminate with participation in a Presidential Summit on Africa at the end of July.