Media, Law & Policy
Law, Education Professors Publish New Books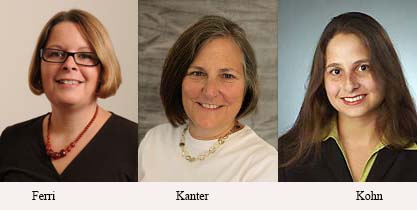 Two professors at the College of Law and one at the School of Education have published new books recently.
Professor Nina Kohn authored "Elder Law: Practice, Policy and Problems," (Wolters Kluwer Law & Business, 2013).
Professor Arlene S. Kanter co-edited, along with School of Education Associate Professor Beth A. Ferri, "Righting Educational Wrongs: Disability Studies in Law and Education" (Syracuse University Press, 2013).