Campus & Community
Ticket or No Ticket, Tailgate with SU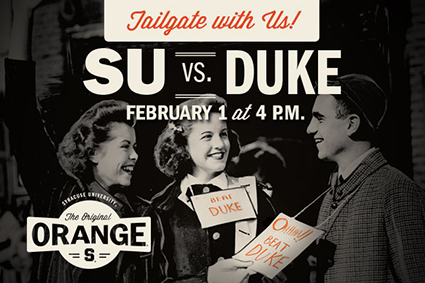 Whether you have a ticket to the SU-Duke game or not, you can still be part of the "beat Duke" energy surrounding Syracuse's newest rivalry. Join the Office of Alumni Relations for the Ultimate SU Tailgate, Saturday, Feb. 1., at 4 p.m. in Goldstein Auditorium in the Schine Student Center. Details are at http://duketailgate.syr.edu.
Enjoy all of the pregame excitement with alumni, faculty and staff. Then, if you don't have game tickets, stay and watch when ESPN Game Day coverage tips off on the big screen at 6:30 p.m.
The Ultimate SU Tailgate includes:
unlimited tailgate fare, including a slider buffet, mashed potato and mac and cheese bars, chili, salad, and desserts;
complimentary non-alcoholic beverages and, for those 21 and older, one drink ticket for beer or wine;
giveaways, including an exclusive "Original Orange" T-shirt; and
special guest appearances by Otto the Orange, Roosevelt Bouie '80 and other former SU basketball players, and the SU Cheer Squad.
The cost for the tailgate is $30 per person, $15 for children ages 6-12, The event is free for children 5 and younger. There is no extra charge for staying to watch the game.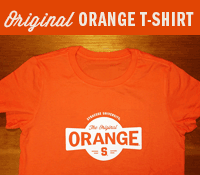 Parking will be available for $15 at Manley Field House or Skytop; or at Booth or University Avenue garages for $25. Parking for those with disabilities is available at Skytop with shuttle pickup behind the Skytop Office Building. Shuttle service from Manley and Skytop will begin at 3:30 p.m. Drop-off for the tailgate will be at the corner of College Place and University Place.
Space is limited!
Space at the Ultimate SU Tailgate is limited. Register online now to reserve your place.
Can't be in Syracuse to watch the game? Check out these game-watching parties taking place around the country.