Arts & Culture
New VPA Gallery to Showcase Student, Faculty Work
The College of Visual and Performing Arts (VPA) has announced that it will open a new gallery to showcase the work of its students and faculty at 914 E. Genesee St., Syracuse.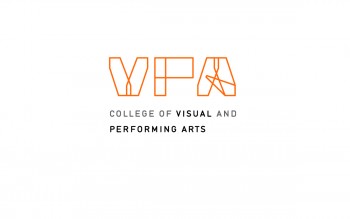 Scheduled to open in February, 914 Works will offer an intimate space for VPA students and faculty to present individual or group exhibitions, readings and small-scale performances. Scott Rose of VPA's Department of Drama (SU Drama) will serve as the gallery's director.
"We are thrilled to welcome Scott, who brings tremendous energy and expertise to what I know will be an exciting interdisciplinary endeavor," says SU Drama Chair Ralph Zito. "914 Works is perfectly positioned—both geographically and philosophically—to bring together work from all across the College of Visual and Performing Arts."
The 900 block of East Genesee Street is also home to classroom and studio space of SU Drama. The department shares a theater complex with Syracuse Stage at 820 E. Genesee St.
Information on 914 Works' inaugural exhibition will be announced in the coming weeks.
VPA has also announced that it will close its XL Projects gallery at 307-313 S. Clinton St. this month. The college plans to open additional gallery space for its students and faculty on SU's Main Campus in the 2014-15 academic year.
In addition to 914 Works, VPA's exhibition space in downtown Syracuse includes the Sue & Leon Genet Gallery at the Nancy Cantor Warehouse, 350 W. Fayette St.
—