Media, Law & Policy
ESPN Guests Headline Three Newhouse Sports Media Center Events This Weekend
The Newhouse Sports Media Center will present three events this weekend: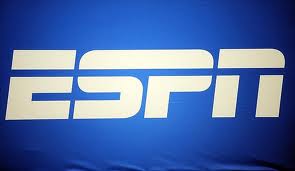 "ESPN's 'College GameDay'—What They Do and How They Do It" will be held on Friday, Jan. 31, at 1:30 p.m. in the Joyce Hergenhan Auditorium in Newhouse 3.
Guests will include alumna Keri Potts '98, G'99, senior director of public relations for ESPN, and "College GameDay" staff Brett Austin, coordinating producer; Rece Davis, host; and Jay Bilas, analyst, who will provide a behind-the-scenes look at the show.
"College GameDay" will be broadcast from the Carrier Dome this Saturday, Feb. 1, leading up to the SU-Duke basketball game.
"Talking Baseball" will also be held on Friday Jan. 31, at 2:30 p.m. in the Joyce Hergenhan Auditorium.
Guests will include Jayson Stark '73, senior writer for ESPN; Tim Kurkjian, reporter and analyst for ESPN; and Dan Shulman, ESPN play-by-play commentator for Major League Baseball and NCAA Men's College Basketball telecasts.
Sean McDonough '84 and Jay Bilas will discuss their careers and current sports topics on Sunday, Feb. 1, at noon in the I-3 Center, 432 Newhouse 3.
McDonough, a Newhouse alumnus, serves as a play-by-play commentator on ESPN's college basketball and college football games, primarily calling the network's Big Monday ACC basketball and the Saturday afternoon ABC college football. He is also the voice on ESPN's Major League Baseball Monday Night Baseball coverage.
Bilas was a four-year starter for Mike Krzyzewski at Duke who joined ESPN as a college basketball analyst in 1995 and today serves as game and studio analyst, working more than 40 games a season and co-hosting ESPN's popular road show, "College GameDay." He also is a regular contributor to SportsCenter, ESPN.com, ESPN The Magazine and ESPN radio, and he provides commentary on coverage of the NBA Draft and NCAA Final Four.
All events are free and open to the public. Follow on Twitter at #NewhouseSports. For more information, contact John Nicholson at 315-443-4065 or jsnich01@syr.edu.