Campus & Community
Under Construction with Gingerbread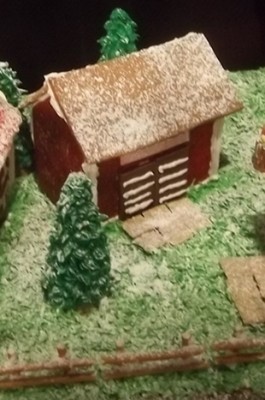 Instead of lumber and nails, the SU and SUNY ESF Habitat for Humanity chapter will be constructing its next project with gingerbread and gumdrops.
The chapter is hosting a gingerbread house-making event Wednesday, Dec. 4, at 7 p.m. in Room 304C at the Schine Student Center for youth (ages 5 to 25). Habitat for Humanity will provide all the supplies for creating the gingerbread houses.
Participants can then submit their creations to the Syracuse Habitat for Humanity gingerbread house contest, organized by the Youth United Program, at the Syracuse Holiday Arts and Crafts Spectacular Friday, Dec. 6, through Sunday, Dec. 8, at the New York State Fairgrounds Horticulture Building. The arts and crafts event also includes a variety of vendors selling holiday gifts, home decor, household products and food.
The gingerbread houses will be on display to vote on throughout the weekend and will be auctioned off Sunday during a silent auction to help fund a Syracuse Habitat for Humanity home. The top three houses will receive an award.
The silent auction will include other items and the SU/ESF chapter will also be assisting the event by selling holiday cookies to raise funds for the organization.
"This is a fun and creative holiday-themed event that we hope engages people to participate and help fund a family in Syracuse who is need of a home," says Odalisse Figueroa '15, the chapter's youth united coordinator and a nutrition science/pre-med major in the Falk College.
For more information or for tickets to the Holiday Arts and Crafts Spectacular, contact Figueora at ogfiguer@syr.edu.