Arts & Culture
La Casita Hosts CNY Book Awards Dec. 5
Syracuse University is well represented at the second annual Central New York Book Awards, taking place Thursday, Dec. 5, from 6:15-8:15 p.m. at La Casita Cultural Center (109 Otisco St., Syracuse). Sixteen SU faculty members and alumni have been nominated for awards, whose ceremony benefits the Downtown Writer's Center (DWC) of the YMCA Arts Branch.
Tickets are $75 and may be purchased by contacting Phil Memmer, the YMCA Arts Branch's executive director, at 315-474-6851, ext. 328, or Pmemmer@syracuseymca.org.
The event is made possible by La Casita Cultural Center in SU's College of Arts and Sciences, the Central New York Community Foundation, the Gifford Foundation and WAER: Syracuse Public Media (88.3 FM).
Books by the nominees may be purchased at the event, courtesy of the SU Bookstore.
"The CNY Book Awards ceremony is designed to showcase the area's rich literary landscape," says Rob Enslin, board president of the Y Arts Branch and an Arts and Sciences staff member. "The event also exemplifies the core values of the Y Arts Branch and our partner organizations, including Syracuse University. Creative self-expression is the lifeblood of our community."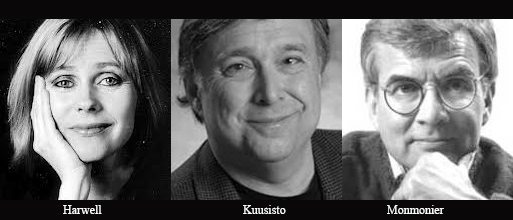 Among the nominees with SU affiliations are poet Sarah Harwell G'00, G'05, associate director of the M.F.A. program in creative writing; poet Stephen Kuusisto, director of the Renee Crown University Honors Program and professor of disability studies; and author Mark Monmonier, Distinguished Professor of Geography. All three writers are also finalists.
On hand for the event will be some of last year's winners, including novelist Dana Spiotta, assistant professor of English, and poet Charles Martin, a former part-time English instructor.
"We are thrilled to host the CNY Book Awards," says Tere Paniagua '82, SU's executive director of cultural engagement and a Y Arts Branch board member. "I can't think of a more suitable venue in which to celebrate our diverse literary heritage."
Based in arts and sciences, Paniagua oversees Point of Contact and La Casita, both of which provide community service and educational programming for the city's Hispanic community.