Campus & Community
VPA Seeks Nominations for Alpert Visiting Artist Program
The College of Visual and Performing Arts (VPA) is now accepting nominations for the Sandra Kahn Alpert Visiting Artist Program. The program was established by Alpert, 1945 alumna of VPA, and her husband, Clement C. Alpert, to bring leading visual artists to the SU campus to engage in direct interaction with students and faculty.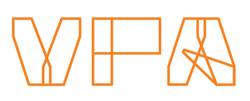 The budget, honoraria and form of the residency are flexible, but in general, the artist is asked to lead a seminar or atelier-style course and give lectures and critiques for existing courses in VPA, as well as classes outside the college. The artist's time spent on campus can be concentrated (i.e., several contiguous weeks) or spread over a semester or academic year.
Nominees are expected to have national and international reputations with an art practice or scholarship that can address multiple studio and/or academic disciplines. Nominating faculty must agree to act as the liaison between the nominated artist, the college and the Alpert Fellowship committee to organize budget details, scheduling and logistics for the fellowship period.
Faculty nominating a candidate for the Alpert Fellowship should submit a short letter outlining the candidate's qualifications and a broad outline of his or her interaction with students during the fellowship period. Please attach a short bio, curriculum vitae and links to the artist's web site, gallery, reviews and other pertinent URLs.
Nominations are currently being sought for the 2014-15 academic year, but the committee will welcome candidates and suggestions for Alpert Fellowships in subsequent academic terms. While the committee is willing to discuss candidates at any time, it would like to begin a review of nominees for the next academic year in February. Please e-mail letters of nomination along with the candidate's bio, CV and pertinent URLs to djdubois@syr.edu with the subject heading "Alpert Fellowship Nominee 2014-15."  Reviews of potential nominees will begin on Feb. 17.
Please contact any of the members of the Alpert Fellowship committee with questions or comments about the process: Doug DuBois, associate professor, Department of Transmedia, djdubois@syr.edu; Sarah McCoubrey, professor, Departments of Art and Foundation, smccoubr@syr.edu; and Sam Van Aken, associate professor, Department of Art, svanaken@syr.edu.