Campus & Community
Open Enrollment Ends Friday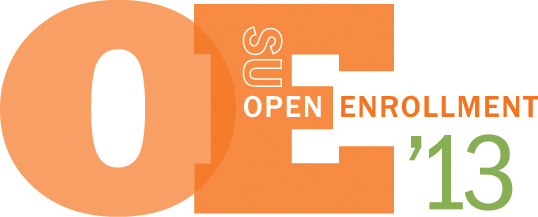 Open Enrollment—the annual period for Syracuse University employees to enroll for benefits or update their current choices for the coming year—ends this Friday. Today, Thursday and Friday are the last days for faculty, staff, graduate assistants and fellows, and part-time instructors eligible for benefits to elect or change their coverage, unless they undergo a qualifying life event during 2014.
Open Enrollment is conducted online through MySlice at http://myslice.syr.edu. Remember: If you plan to participate in a health care or dependent care Flexible Spending Account (FSA) for 2014, you must designate your contributions now during Open Enrollment.
All elections made during Open Enrollment will be in effect from Jan. 1-Dec. 31, 2014.
Information about the process, employees' benefit options and how to enroll is available on the Open Enrollment website: http://openenrollment.syr.edu.
If you have questions about any of the above, please contact the Human Resources Service Center at 443-4042 or hrservic@syr.edu.