Business & Economy
#IDEAchat to Launch During Global Entrepreneurship Week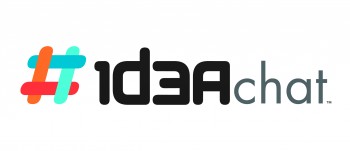 This year, Global Entrepreneurship Week (GEW) is Nov. 18-24 and IDEA is prepped and ready to keep Syracuse on the GEW map.
#IDEAchat is a weekly web show with entrepreneurs, investors, students, faculty and community leaders about topics that matter. From social revolutions and environmental policy to ingenious technology that can change the world, #IDEAchats serve to start a dialogue about innovation, entrepreneurship and all things that impact the personal and professional success of viewers.
"#IDEAchats are our way to engage the entire Syracuse community, as well as the Central New York community and the world, by highlighting interesting and inspiring projects and people," says Tony Kershaw, assistant director of the RvD IDEA at Syracuse University.  "The chats are an opportunity for students to interact with, and learn from, entrepreneurs all over the globe, and for entrepreneurs to connect with Syracuse."
#IDEAchat hosts will engage guests in a casual chat via SPREECAST, a free web conference service. Viewers will also be able to participate and ask questions of the guests.
The lineup for the GEW #IDEAchats (subject to change) is:
Nov. 18:  Kyle Blumin, serial entrepreneur, "Changing the face of CNY through entrepreneurship"
Nov. 19: Lorne Covington, principal at NoirFlux, "Innovation in participatory and immersive artworks"
Nov. 20: Jonathon Francis, COO and co-founder at Elite Daily, "How Gen Y looks at media"
Nov. 21: Kerry Maguire, president of Bouncir, "Starting from the bottom, now we're here: lessons learned from a budding entrepreneur"
Nov. 22: James Torio, solution manager at McKinsey & Co., "Innovation in product design"
Nov. 22: Steve Seager, Europe/Middle East/North Africa director of communications at the International Association of Business Communicators, "Aggressive innovation"
If you are interested in being on the show, contact Kershaw (alkersha@syr.edu).
To learn more about IDEA, visit the IDEA website or contact Stacey Keefe at sekeefe@syr.edu.