Campus & Community
Hendricks Chapel Quilters Throw Quilt-a-Thon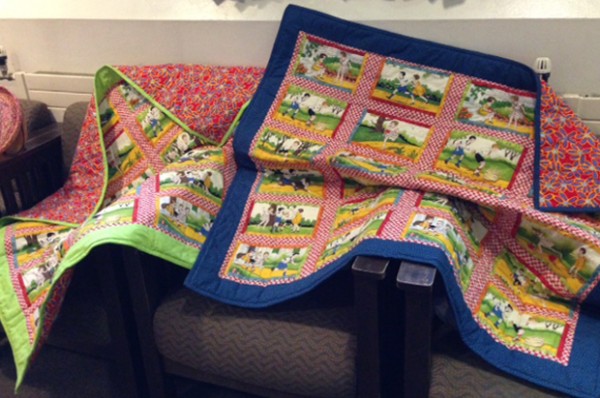 The fall 2013 quilt-a-thon on Saturday, Nov. 9, from 10 a.m.-3:30 p.m. is for beginners and experienced quilters. Quilters gather in the Noble Room of Hendricks Chapel.
The quilters meet during the academic year on Monday evenings from 5:30-7:30 p.m. to make quilts for children's charities, but for the quilt-a-thon session, they will be making pillows for breast cancer survivors and donating them to Positively Pink Packages, http://www.positivelypinkpackages.org.
Come with your own project or work on the group project. The group quilts, shows and shares. Refreshments provided. No experience necessary—materials are provided on site.
The Hendricks Chapel Quilters group is sponsored by the Office of Engagement Services at Hendricks Chapel. The group creates baby- and child-size quilts, which are donated to local community organizations that provide services to children and families.
For more information, contact:
Judy O'Rourke
e: jlorourk@syr.edu
t: 315-443-1368
http://engagesu.syr.edu/programs/quilt-makers.html