Campus & Community
Five Join Near Westside Initiative Board of Directors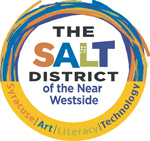 The Near Westside Initiative (NWSI), housed in Syracuse University's Office of Community Engagement and Economic Development, has announced five new members of its board of directors.
They are Sharon L. Contreras, superintendent of the Syracuse City School District (SCSD); Robert Daino, president and chief executive officer of WCNY; Judy Mower, owner of JC Mower Consultants, now retired, civic volunteer; Margaret Martin, vice president of development for the Jim and Juli Boeheim Foundation; and Sheena E. Solomon, director of neighborhood initiatives at the Gifford Foundation.
The Near Westside Initiative Board, since its inception, has comprised a diverse group of civic leaders, neighborhood residents and academics. NWSI board members take exceptionally active roles in building the partnerships and projects that enable this place-based initiative to advance, and oversee the nonprofit's finances and operations.
Sharon L. Contreras
Contreras served as the chief academic officer of the Clayton County Public Schools in Georgia and of the Providence Public Schools in Rhode Island before coming to Syracuse in July 2011. She is the first female superintendent of SCSD, and the first woman of color in the history of New York State to serve as superintendent of one of the Big 5 districts (New York City, Buffalo, Rochester, Syracuse, Yonkers).
In August 2012, Contreras unveiled Great Expectations 2012-2017, the district's five-year strategic plan. She has launched the Innovation Zone, providing maximum operating flexibility for the lowest-performing cluster of schools in the city, schools primarily on the Westside. Contreras has also established a Blue Ribbon Career and Technical Education (CTE) Task Force to ensure students have multiple authentic opportunities for access to the 21st-century STEM, emerging technology and other professions and trades.
Robert Daino
A friend and collaborator with the Near Westside Initiative for six years, Daino is the president and chief executive office of WCNY-TV, Central New York's public broadcasting station. Under his leadership, WCNY recently opened a state-of the-art broadcast and education center in the former Case Supply Building on the Near Westside and a joint master control center that is transforming the way public broadcasting happens in the United States.
An innovator and entrepreneur, Daino grew his career at General Electric and then founded two successful software companies, Promergent and ServeCentral LLC, before joining WCNY in 2005.
Margaret L. Martin
Martin has been vice president of development for the Jim and Juli Boeheim Foundation since January 2013. In that role, she develops programming and fundraising initiatives for the foundation, which strives to enrich the lives of kids in need within our communities, as well as provide support for eliminating cancer through research and advocacy.
Martin previously served as vice president for marketing, communications and development for St Joseph's Hospital from 2001-12. In that role, she directed the revitalization of the St. Joseph's Hospital Foundation, spearheaded two capital campaigns and directed the grant funding program. During her tenure she brought in contributions of more than $37 million.
With UTC/Carrier Corp., Martin served as executive assistant to two Carrier presidents, department director and corporate global ombudsman. In that role, she established more than 40 global "DIALOG" communication programs to address employee concerns and issues on a confidential basis, and directed all global contributions, social investments and community programs.
Judy Mower
Mower was the owner of JC Mower Consultants, a management consultant firm, from 1984 until her retirement in 2010. She now focuses on applying her leadership and organizational development experience and skills to high-impact community development projects in Central New York.
Mower is currently co-chair of the Syracuse 20/20 Government Modernization and Quality Community task force; vice chair of the Say Yes Leadership Council; co-founder and emeritus board member of FOCUS Greater Syracuse. She is also board secretary of the Albany-based Parks and Trails New York. She co-founded the Women's Fund in 1998 to help transform the lives of women and girls in Central New York.
She is a member of the Syracuse University Board of Trustees and holds four degrees from SU, including a Ph.D.
Sheena E. Solomon 
A friend and supporter of the Near Westside Initiative since its inception, Solomon is entering her sixth year at the Gifford Foundation. She works with grant applicants and serves as the foundation's representative in community engagement work. Solomon was essential in the creation and implementation of Gifford's city-wide initiative, the "What If …" Mini Grants, which provide resources to foster growth in neighborhoods and strengthen the capacity of residents to make positive changes in their neighborhoods.
She is currently partnering with the Health Foundation for Western and Central New York on neighborhood issues and serves on the advisory committee of the Leadership Classroom, a project of the Central New York Community Foundation. Solomon is a 2012 graduate of the PLACES (Professionals Learning About Community Equity and Smart Growth) program, a yearlong professional development program designed to explore key issues that affect grant-making decisions that are responsive to the needs and assets of low-income neighborhoods and people of color. Prior to joining the foundation, Solomon spent nine years working at local nonprofit organizations.