Arts & Culture
'A Christmas Carol' Returns to Syracuse Stage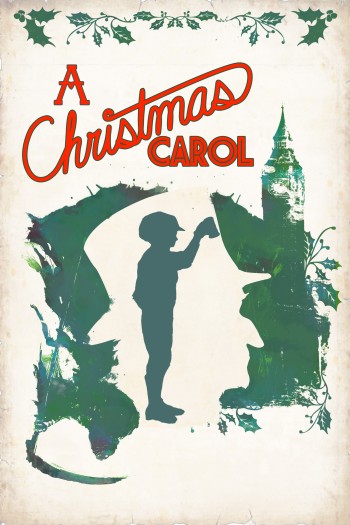 The beloved family classic returns to Central New York after a seven-year absence in an adaptation new to Syracuse audiences. "A Christmas Carol" follows the story of Ebenezer Scrooge's fateful Christmas Eve journey from an embittered, ungenerous creature into a giving, caring human being at the hands of four spirits who show him the true meaning of the holidays.
Peter Amster—familiar to Syracuse Stage audiences for directing "Moby Dick," Alfred Hitchcock's "The 39 Steps," "This Wonderful Life" and "The Fantasticks"—directs a cast of 32 in this true-to-Dickens adaptation by celebrated playwright Romulus Linney. Sprinkled throughout the production are verses from traditional holiday carols, sung mostly a cappella or accompanied by fiddle, musically directed and arranged by Dianne Adams McDowell.
"A Christmas Carol" performs Nov. 23-Dec. 29 in the Archbold Theatre at the Syracuse Stage/Drama Complex. It is recommended for all ages. Tickets can be purchased online at http://www.SyracuseStage.org, by phone at 315-443-3275 or in person at the Syracuse Stage Box Office at 820 E. Genesee St.. Discounts are available for groups of 10 or more at 315-443-9844.
Patrons visiting Syracuse Stage this holiday season are asked to bring a non-perishable food item for the pantry at Grace Episcopal Church. Suggested items are grits, pancake mix, dried beans (pinto, lima, great northern and black-eyed peas), canned vegetables (no-salt-added corn, green beans and peas) and spaghetti sauce.
Pre- and post-show events during the run of "A Christmas Carol" include the Opening Night Party (Nov. 29 with live holiday music by Jazz vocalist Nancy Kelly), an Actor Talkback (following the 7 p.m. show on Dec. 1), Wednesday @ 1 Lecture (Dec. 4, "Adapting Dickens: Scrooge from Page to Stage" with Miles Taylor, associate professor of English Le Moyne College),  Happy Hour (Dec. 12 with half-price drinks and complimentary snacks), and Prologues (moderated discussions with actors from the show on Dec. 1, Dec. 7 and Dec. 26). Visit Syracuse Stage Events for more information.
Additionally, in the Coyne Lobby patrons can enjoy an exhibition prepared by the Onondaga Historical Association titled "1868—The Year Charles Dickens Stopped in Syracuse." This exhibition will tell of the time that Dickens dramatically read excerpts from his original story of "A Christmas Carol" from the stage of Wieting Hall on Clinton Square. It will also explore what Christmas was like in Syracuse in the year of 1868.
"A Christmas Carol," a co-production between Syracuse Stage and SU Drama, has 32 cast members composed of professionals (which includes visiting actors and SU Drama professors), SU Drama undergraduate students and children from the CNY area. The professional cast members include Steve Brady as Marley, Nick Corley as Crachit, Steve Hendrickson as Scrooge, Peter Van Wagner as Fezziwig, SU professors Leslie Noble as Mrs. Crachit and Celia Madeoy as Mrs. Fezziwig, and Joe Davoli as the Fiddler. Nineteen SU Drama students will portray other roles. Nine local children complete the cast.
Traditional Irish and English carols sprinkled throughout the production include verses of "The First Noel," "We Wish You a Merry Christmas" and "Hark, the Herald Angels Sing," along with less familiar, though beautiful and sometimes haunting, carols, such as "The Wexford Carol," "Sussex Carol" and "In the Bleak of Midwinter," mostly sung a cappella with occasional accompaniment on fiddle or mandolin. Director Peter Amster describes the music as "multi-functional," sometimes serving as underscoring or transition, and sometimes serving to evoke the inner thoughts of Scrooge or to help place the audience in Dickensian England.
In the 150 years since "A Christmas Carol" was first published, it has been retold and adapted more often and in more ways than perhaps any other fictional work. Its story has been told as a ballet, opera, musical, film, television special, puppet show, orchestral work and cartoon. "It is part Hamlet, in its devastating revelations by fantastic ghosts, part Everyman, in its sure progression toward spiritual salvation, and part Charlie Chaplin, in its fun and overflowing good spirits," said playwright Romulus Linney.
When Linney adapted the play in 1998, he was amazed not only at its beauty and durability, but its blazing theatricality. "I vowed to stick to the bones of the story as closely as I could to take the evolution of Scrooge seriously, and to try and find, as he goes, the child within him that slowly emerges from his ordeal to such bountiful happiness … Its story can fly on beautiful wings of elegant theater, but move us just as deeply when done as simply, as cleanly and as forthrightly as the brilliant imagination of its creator, Charles Dickens."