Campus & Community
WellsLink Celebrates 10 Years
The Office of Multicultural Affairs within the Division of Student Affairs hosts its 10th annual WellsLink Transitions Ceremony on Friday, Nov. 1, at 4 p.m. in Hendricks Chapel. The ceremony honors WellsLink Scholars from the previous year who have successfully transitioned through the WellsLink Leadership Program and into their second year at Syracuse University.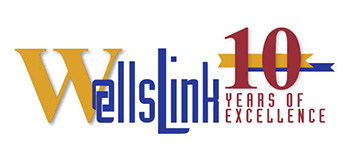 "The Transitions Ceremony is a time for us to praise WellsLink Scholars for a successful first year at Syracuse University and applaud their first-year achievements," says Huey Hsiao, associate director of the Office of Multicultural Affairs. "This year, we have another reason to celebrate, as it is our 10th annual Transitions Ceremony. While we will be formally recognizing the 2012-2013 cohort of WellsLink Scholars at this year's ceremony, the campus community should be proud of the successes of our 572 WellsLink Scholars over the past 10 years."
The event is open to the campus community, followed by a reception. R.S.V.P. to Huey Hsiao at huhsiao@syr.edu, or call 315-443-9676 by Friday, Oct. 25.
A winner of the NASPA Excellence Award, the WellsLink Leadership Program is an academic and leadership excellence program for first-year students not already sponsored by athletics or state and federally funded programs. Through structured academic, social and cultural enrichment activities, WellsLink Scholars develop the leadership capital necessary for exceptional success at Syracuse University and beyond. The goal of the program is to give students an edge in college, offering them the tools necessary to achieve their academic goals, develop professionalism and expand their awareness of valuable resources and opportunities.
"WellsLink was both a support system and a springboard that gave me the confidence and opportunities to pursue many other experiences on campus and leave my mark wherever I could," says Kimberly Harris '09.
"It is a vehicle for the transformation of the lives of young men and women who will be the leaders, trailblazers and innovators of tomorrow, and will also improve their surrounding communities and the social conditions of modern society," says Alex Rodriguez '08. "After graduation, I earned my master's degree from Stony Brook and am currently a first-year medical student at SUNY Upstate Medical University."
Hear more from WellsLink scholars over the past 10 years on how the program impacted their lives and contributed to their success at http://wellslink.org/m/testimonial.
This year's keynote address at the Transitions Ceremony will be given by Nikki Giovanni, a world-renowned poet, writer, commentator, activist and educator. She is a strong voice for the black community, civil rights and equality. After graduating with honors from Fisk University in 1968, she attended the University of Pennsylvania and Columbia University, and went on to write more than 30 books for adults and children. Many of Giovanni's books have received honors and awards, including NAACP Image Awards and appearances on the Los Angeles Times and New York Times bestseller lists. Her "Nikki Giovanni Poetry Collection" was one of five finalists for a Grammy Award. Over the course of more than three decades of publishing and lecturing, Giovanni has come to be called both a national treasure and, most recently, one of Oprah Winfrey's 25 "Living Legends."
The recipient of 25 honorary degrees, she has been named "Woman of the Year" by Mademoiselle magazine, Ladies Home Journal and Ebony magazine. Giovanni was tapped for the Ohio Women's Hall of Fame and named an "Outstanding Woman of Tennessee." Giovanni has also received Governor's Awards from both Tennessee and Virginia. She was the first recipient of the Rosa L. Parks Woman of Courage Award, and has also been awarded the Langston Hughes Medal for poetry.
For more information about WellsLink, and a history of the program, see the infographic here.