Campus & Community
Open Enrollment Starts Nov. 4
Open Enrollment, the annual period when University staff, faculty and others enroll in or update their benefits coverage for the coming year, begins Nov. 4 and continues through Nov. 15.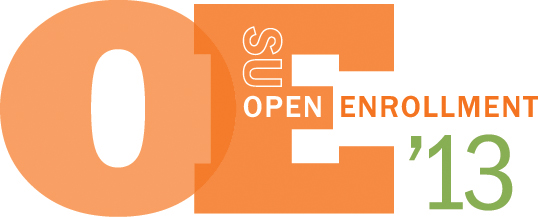 This is the only time of the year when eligible staff, faculty, graduate assistants and fellows and part-time instructors may elect or change their coverage  for 2014, unless they undergo a change in family status such as marriage, divorce, the birth or adoption of a child or other qualifying life event. It is also the time when those eligible to participate in a Flexible Spending Account (FSA) for health care or dependent care must commit to their contribution for 2014.
To keep the University community aware of approaching deadlines and to help people make informed choices about benefits options, the Office of Human Resources issues a number of communications and provides a variety of resources each year at this time.
Information about the Open Enrollment process, plan changes and how to enroll is available online now at the Open Enrollment website at http://openenrollment.syr.edu. There, you will find detailed newsletters for faculty and staff, graduate assistants and fellows, and part-time instructors eligible for the Modified Benefits Plan, as well as a Health Plan Contribution Calculator and other information to help you navigate Open Enrollment this year.
Tuesday, Oct. 29, through Friday, Nov. 8, HR staff also will present a dozen Open Enrollment Information Sessions at various times, dates and locations around campus, as well as four online webinars. Two of the information sessions and one of the webinars will include Communication Access Realtime Translation (CART), a form of live captioning which converts audio into viewable text. A full schedule of the information sessions is available at http://openenrollment.syr.edu/pdf/OE_Schedule_2013.pdf.
If you have questions now or during the Open Enrollment period, please contact HR at 443-4042 or hrservic@syr.edu.