STEM
Apply to Pitch at IDEA Juicer
Students across campus have ideas. And in the spring, those students can participate in several seed funding competitions to fund their ideas. They can even win as much as $25,000. But what happens if students have an idea but need a small amount of funding to move that idea forward in order to be viable candidates to compete in the larger spring funding competitions?
Students can apply to pitch at the IDEA Juicers.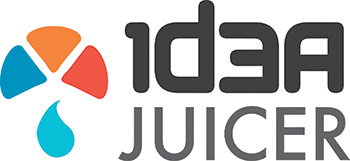 "Many students only need a few hundred dollars to build a prototype, or to attend a conference where they plan to launch their marketing campaign," says Tony Kershaw, program coordinator and student entrepreneurial consultant for the RvD IDEA. "The IDEA Juicers are an opportunity for students to win small amounts of funding and, more importantly, pitch in front of judges who will give them valuable feedback so that they can improve their idea and their pitch."
IDEA Juicers provide funding to students who will use the money for something specific to make their idea/venture stronger, better and more real. Students can ask for as much as $500, but they must tell judges what they will use that funding for and, specifically, how that funding will allow them to move their idea/venture forward. For many students, this is the first time they are pitching in for real funding in front of real judges.
The L.C. Smith College of Engineering and Computer Science has partnered with IDEA to offer an engineering and technology track at the Nov. 1 IDEA Juicer. Any student team that includes at least one student from L.C. Smith, and has an idea/venture in the engineering and technology space, can apply to win up to $500 provided by L.C. Smith.
Unlike most competitions, the audience has the opportunity to ask questions of each person after the pitch. Whether or not a student is competing, many come to IDEA Juicers to learn how to pitch and what questions the judges ask so that they will be better prepared for future pitch competitions.
The next IDEA Juicer is Friday, Nov. 1, at 2 p.m. in 207 Hall of Languages. The deadline to apply to compete is Sunday, Oct. 27.  Pizza will be served.
To learn more about IDEA, visit the IDEA website or contact Stacey Keefe at sekeefe@syr.edu.