Campus & Community
SU Professor on CNY Filmmakers Panel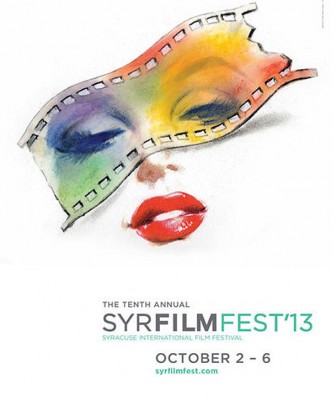 The Syracuse International Film Festival, along with Eric Mower + Associates and the Onondaga County Film Commission, will hold a seminar on the advantages of filmmaking in Onondaga County and the Central New York region.
This seminar is free and open to all interested parties involved with the various aspects of filmmaking. Registration is required. Skype will be offered to those who are unable to attend this seminar.
The seminar will focus on two interrelated issues: the economic, human resources and talent, and technical resources available to filmmakers, and the creative, risk-taking, inspiration and global/cultural dialog that independent filmmaking represents and its relation to marketing and advertising.
Participants in this seminar will be:
• Tom Bower, actor and creator of SAG Indie Outreach Program;
• Nora Brown, executive director of the Rochester Finger Lakes Film Commission Times;
• Bryan Buckley, commercial director who has been dubbed the "King of the Superbowl" by the New York Times;
• Lou Dettor, lawyer and Onondaga County film commissioner;
• Robert "Bobcat" Goldthwait, writer, actor and director;
• Joe Lynch, writer, director and actor;
• Milcho Manchevski, who wrote and directed the feature films "Before the Rain," "Dust," "Shadows" and "Mothers;"
• Jim Morris, vice-president of production at Pixar; and
• Owen Shapiro, filmmaker, Shaffer Professor of Film at Syracuse University and artistic director of the Syracuse International Film Festival.
Tom Merrick, executive creative director at Eric Mower + Associates, will be the moderator.
To register call 315-671-2188 or email your information to mike@syrfilm.com.
Information required:
• full name
• title and/or position in the industry
• phone number(s)
• address
If you are unable to attend but wish to Skype in, contact 315-671-2188.
Registration deadline is Oct. 1.