Business & Economy
Student Entrepreneurs Launch App That Connects Users On Single Social Platform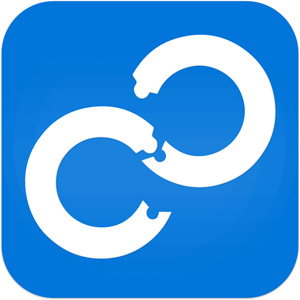 ConnectNow, an application enabling users to grow their personal networks, is co-founded and operated by Serge Efap '14  and co-founders Justin Oh '13  and Benjamin Honig '15, all from Syracuse University. A fourth co-founder, Joseph Sorrentino, is a recent graduate of Fordham University.
ConnectNow was designed to bring together the primary social media profiles, including Facebook, Twitter, LinkedIn and Instagram alongside the user's personal contact information, such as phone number and email address, into a single platform. Users have the ability to connect with others through these different networks without having to toggle between multiple apps.
"We are excited to be working with ConnectNow in the Couri Hatchery student business incubator this year," says Terry Brown, executive director of the Falcone Center for Entrepreneurship at the Whitman School. "The ConnectNow app presents modern technology that has multiple uses for both students and professionals—it also highlights the creativity and persistence of young entrepreneurs with high potential to create something truly innovative."
In addition to hosting all contact information in one platform, users can click on a connection's profile and from there, all points of contact are clickable. The app also has a GPS feature, so that you can easily locate your connections if they are nearby.
"ConnectNow is built for today's social media-infused society, where a person's Facebook or LinkedIn channel is just as, if not more, valuable than their phone number or email address," says Oh.
To download the free app from the Apple App Store, visit http://www.bit.ly/ConnectNowApp. To learn more about ConnectNow, contact Efap, marketing and public relations, at 917-776 4173 or serge.efap@connectnowapp.com.