Media, Law & Policy
Newhouse to Host Audio Industry Summit Sept. 27 in New York City
Top media executives will explore the present and future of radio at the Audio Industry Summit on Friday, Sept. 27, in New York City. The event is presented by the S.I. Newhouse School of Public Communications.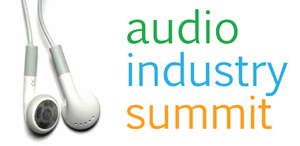 Featuring two panels of experts, the summit will be held from 8:30 a.m. to noon at Syracuse University Lubin House, 11 E. 61st St., New York. The event is free and open to the public but seating is limited. R.S.V.P. with your name and professional affiliation to Ed Gorham at ejgorham@syr.edu by Wednesday, Sept. 18.
"Given the seismic shifts in radio and newer audio platforms, much attention is being paid to the medium's future," says Newhouse Dean Lorraine Branham. "It is crucial that we understand where the industry is headed so we can appropriately prepare our students. We want to hear from thought leaders in management, programming and other key areas so we can get a better handle on best practices in radio moving forward."
Panelists will include Jeff Smulyan, founder and CEO of Emmis Communications; Dan Mason, president and CEO of CBS Radio; Buzz Knight, vice president of program development for Greater Media; Chris Oliviero, executive vice president of programming for CBS Radio; Deon Levingston, vice president and general manager at WBLS Radio (New York); Kevin Straley, vice president of programming at TuneIn; Ed Levine, president and CEO of Galaxy Communications; and Tommy Page, vice president of artist and brand partnerships for Pandora, among others. Sean Ross, vice president of music and programming for Edison Research and "Ross on Radio" columnist for Billboard Top 40 Update, will moderate one of the panels.
Among the areas to be addressed at the event are:
the future of terrestrial radio
the connected car
the effect of user-programmed audio platforms
the impact of social media
A podcast of the event will be available in early October on the Newhouse website at http://newhouse.syr.edu.
Event organizers consulted with Newhouse alumni Steve Leeds '73, vice president of talent relations and industry affairs at Sirius XM, and Walter Sabo '74, CEO of Sabo Media.
For more information, contact Gorham at ejgorham@syr.edu.