Arts & Culture
LGBT Resource Center Presents Coming Out Month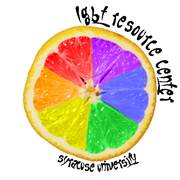 Syracuse University's LGBT Resource Center, within the Division of Student Affairs, continues its tradition of celebrating the month of October as "Coming Out Month," in honor of the national "Coming Out Day" on Oct. 11.
This month-long anniversary, designed to celebrate the complexities of identities and experiences, supports the larger vision of the resource center, which is to serve with integrity people with marginalized genders and sexualities. Coming Out Month also provides opportunities to deepen one's sense of allyship through a variety of programming and events aligned with the Resource Center's new statement of allyship.
For starters, students, faculty, staff and alumni can let members of the LGBT community know there are support and resources available to them on campus by adding their names to the "You Are Not Alone" list (formerly known as the Out & Ally list), which will run in the Daily Orange and on the SU News website on Oct. 10. To be included on the list, names must be emailed from a syr.edu account to lgbt@syr.edu by 5 p.m. on Oct. 4.
Additionally, faculty and staff can participate in a new training designed to engage and develop their sense of allyship, titled "Safer People, Safer Spaces," on Oct. 26, from 2-5 p.m. Space is limited; email tmgray01@syr.edu to secure a spot.
"Our focus this year is really on intersectionality and collaboration, connecting to our values of community and social justice," says Chase Catalano, director of the LGBT Resource Center. "We are excited to be connected to events across departments."
One of the most anticipated highlights of this year's "Coming Out Month" calendar includes the screening of the film "Codebreaker" with Q&A by the film's executive producer and creator, Patrick Sammon '97. The event is a collaboration with Orange Central and LGBT Studies, and will take place on Thursday, Oct. 3, at 7 p.m. in the Joyce Hergenhan Auditorium, Newhouse III. "Codebreaker" tells the remarkable and tragic story of one of the 20th century's most important people. Alan Turing set in motion the Computer Age, and his World War II codebreaking helped turn the tide of the Second World War. Instead of receiving accolades, Turing faced terrible persecution.  In 1952, the British government forced him to undergo chemical castration as punishment for his homosexuality. Documentary elements seamlessly interconnect with drama scenes in "Codebreaker" to offer a three dimensional picture of Turing, his accomplishments, his tragic end and his lasting legacy.
"We are very excited to be able to bring an alumnus with such distinction back to campus, so he can connect with students about his work, as well as share the story of Alan Turing," says Catalano. "We are grateful for such a wonderful collaboration with the Office of Alumni Relations to have us be a part of Orange Central."
Other highlights of the month's events include a keynote by Emi Koyama, "What Does Queer Politics Have To Do With Disability Justice?" In this collaboration with the Disability Cultural Center, Koyama will explore the intersections of disability justice, queer/trans* rights, and feminism through critically examining social and medical practices around 'queer' bodies. The event will take place on Oct. 16 at 7 p.m. in Watson Theatre, followed by a dessert reception.
Two favorite SU traditions, "Coming Out Stories" and "Chalk on the Quad" will kick off the month on Oct. 2 at 7 p.m.
Other notable collaborations include:
Decolonizing Sexuality, Queering Decolonization: Notes from Palestine. Oct. 7 at 7 p.m. in Crouse Hinds 001. In this talk by Haneen Maikey, director of Al Qaws for Sexual and Gender Diversity in Palestinian Society, she will use the decade-long work of Al-Qaws for Sexual and Gender Diversity in Palestinian Society to shed light on Palestinian sexual liberation struggles and decolonizing strategies, including challenging dominant and hegemonic LGBT discourses and the strategy of pinkwashing. This event was brought to the LGBT Resource Center through the Women's and Gender Studies Department.
SEX! BODY! SELF! A performance & lecture & rant by Tim Miller. Tuesday, Oct. 22, at 7 p.m. in 500 Hall of Languages. Miller will provide a highly stimulating and opinionated rant with performance about identity, the culture wars and queer strategies for the future, followed by Q&A.
Check the university calendar for all upcoming events. For more information, contact the LGBT Resource Center at 315-443-3983 or lgbt@syr.edu.