Campus & Community
Balancing Caregiving and Your Career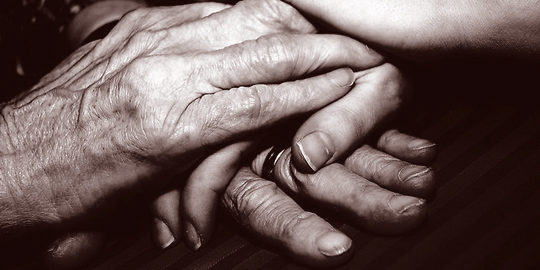 Caregivers who also work outside the home may often experience the stress and anxiety that comes from trying to balance the responsibilities to their loved one with their work life.
With approximately two-thirds of America's family caregivers working outside the home, identifying support for caregivers is crucial, but not often a focus.
"Both recent wellness and dependent care surveys show overwhelmingly the increased challenges and stress facing faculty and staff with dependent care—elder and disabled family members—needs," says Susan Coman Smith, a clinical social worker and therapist with SU's Faculty and Staff Assistance Program.
A Lunch and Learn presentation Monday, Sept. 23, from noon—1:30 will explore the many challenges working caregivers face and the community resources available to them. "The Juggling Act: Balancing Caregiving and Your Career" will be held in Room 500 in the Hall of Languages.
The event will be presented by Stacey McEwen of Home Aides of Central New York, a nonprofit organization committed to assisting in the care of aging, ill and frail individuals at home. The presentation is sponsored by the Lerner Center for Public Health Promotion, Syracuse University Faculty and Staff Assistance Program and Healthy Monday Syracuse.
Organizers hope participants can take away helpful, cost-effective strategies for caregiving and the campus and community resources available to support them, Smith says.
To attend the event, participants are asked to R.S.V.P to HealthyMonday@syr.edu by Wednesday, Sept. 18. Lunch will be provided courtesy of the Lerner Center for Public Health Promotion.