Talent Agency to Exhibit Work by Local Teen Artists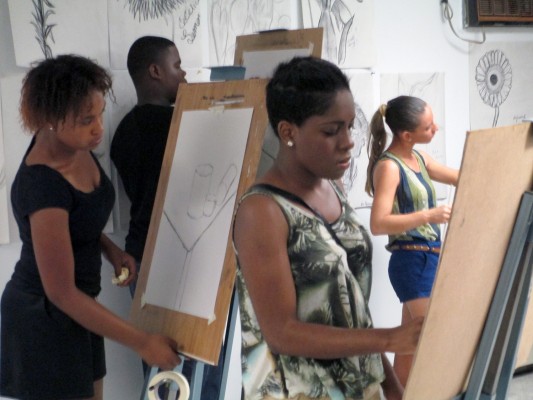 Local teen artists who participated in Talent Agency's six-week summer intensive art program will show their work at an open house, exhibition and reception on Friday, Aug. 16, from 3:30-6 p.m. The free event will take place at the Talent Agency art studios, 831 W. Fayette St., Syracuse, where the teens have been meeting since July 9 to produce high-quality portfolios for application to college and university art and design programs.
The public is invited to view the sculpture, illustrations, drawings and paintings that the teens have produced under the guidance of Syracuse University art faculty and staff.
Talent Agency serves to create educational opportunities for city youth. The program is supported by the New York State Council on the Arts, SU, CNY Works, the Annie E. Casey Foundation, the Gifford Foundation and numerous private donations.
For more information visit http://www.talentagency-syr.org or e-mail talentagency.syr@gmail.com.