Thinklab Receives International Core77 Design Award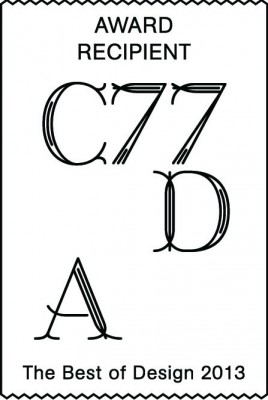 Thinklab, a transdisciplinary design laboratory at Syracuse University, was awarded an International Core77 Design Award in Educational Initiatives: Notable Honoree, Professional.  Thinklab was conceived and designed by Assistant Professor Kathleen Brandt (Industrial and Interaction Design Program in the College of Visual and Performing Arts) and Associate Professor Brian Lonsway (School of Architecture) of KBL Studio. Thinklab offers both a space and support structure for transdisciplinary work for the University community and serves as a laboratory for research, playful testing and development of collaborative tools, media, technologies and systems.
The Core77 Design Award celebrates the richness of the design profession and the brilliance of its practitioners. A selection of international design leaders, based in various cities around the world, served as jury captains. This year's Core77 Educational Initiatives jury team was based in Arhus, Denmark, and consisted of Simon Kavanagh (Kaospilots), Pernille Skov (Caki Center for Anvendt Kunstnerisk Innovation), Lasse Schuleit (Lynfabrikken) and Morten Nottelmann (Kaospilots).
Thinklab Design Laboratory was funded by the University Chancellor's Leadership Project Initiative via the Transdisciplinary Media Studio (TdMS). The funded projects support the University's mission of Scholarship in Action.
Thinklab has been home to research, design and educational projects that have leveraged its systems and technologies for applications that extend beyond the Thinklab environment. Most recently, its work is serving as a foundation for the Einhorn Next Generation Design Studio in the School of Architecture. The studio's development, sponsored by architecture alumnus Steve Einhorn, is a multi-year project to experimentally develop and deploy an innovative, technology-rich creative environment for design education.
"The Core 77 Design Award is a fitting acknowledgement of the cutting-edge work that Kathleen and Brian have been doing into interactive and collaborative learning environments. The experience they have gained from their work on Thinklab has been invaluable for the development of the Einhorn Next Generation Studio at the School of Architecture," says Randall Korman, interim dean of the School of Architecture.